Justin Bieber makes his comeback with album "Purpose"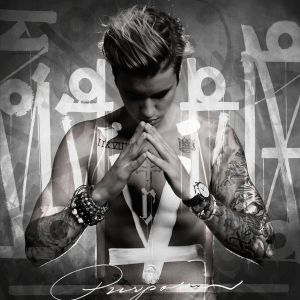 The one you love to hate and hate to love, Justin Bieber, is a Canadian pop star who was discovered on YouTube in 2008. Since then, Bieber has released 11 albums, two movies, hosted SNL multiple times, and had one of the most talked about relationships with fellow singer, Selena Gomez. Bieber has had over 30 songs on the Billboard Top 100 chart in his career, constantly releasing hits with R&B and pop vibes, mimicking the styles of Usher, Michael Jackson, Boys II Men, and Ne-Yo.
His latest release, Purpose, is bursting with reinvention and self-love. Skrillex produced it with the collaboration of DJ and producer Blood Pop, giving him three songs in iTunes' top 10 chart. It is also the No. 1 album in seven countries. His album includes 18 tracks and has collaborations with four artists. The album has electro-dance sounds and is praised for having "good club hits". It definitely shows how much Bieber has grown since his last studio produced album, Believe. The tracks on Purpose range from stories of past relationships to the star wanting to better himself.
Top 3 Tracks
Sorry – "Cause I just need one more shot at forgiveness"

One of the most popular tracks on the album featuring an EDM beat, Justin is shouting sorry to his ex and the public about his mistakes.

What Do You Mean? – "When you nod your head yes / But you wanna say no"

Justin said about this track "Girls are often flip-floppy. They say something, and then mean something else. "What do you mean?"…I don't really know, that's why I'm asking."

Love Yourself – "Cause if you like the way you look that much / Oh baby you should go and love yourself"

Teaming up with Ed Sheeran, Justin is giving up on an ex of his and saying she should stop trying to love him.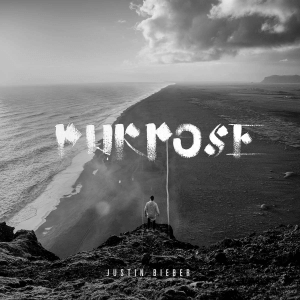 Least Favorite Tracks
Children – "Look at all the children we can change"

Justin wants to encourage people to teach the children and to be better role models for them. It has a good message, but it doesn't live up to the catchy beats of the other songs.

Purpose – "You give me purpose"

This song is giving thanks to God and his Beliebers for giving him purpose in his life. Once again, it has an amazing message, but it does not have that upbeat sound the rest of his songs have.
Bieber also released a "Where Are Ü Now (Remix)" and other bonus songs that are available on certain albums.