A brave new arts & entertainment world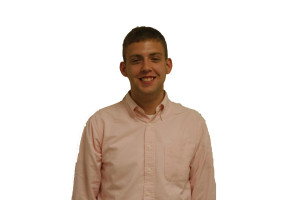 Why, hello there!
Things do look quite different around here, don't they?
With great excitement, I present to you the Marquette Wire Arts & Entertainment page. Here, you will be able to read and watch all of the fresh, new A&E content being produced by the four branches that comprise Marquette Student Media: the Tribune, the Journal, MUTV and Marquette Radio.
It is my hope that each and every weekday, visitors to our site will be able to read something new about A&E at Marquette and around the city of Milwaukee. Whether it is a review of the latest film to hit the Oriental Theatre, a preview of the Helfaer's newest theater production, or an investigative taste test of the best cheese curds on campus (Dogg Haus, duh), you can expect to see something new every day.
And who am I? That's one secret I'll never tell…I apologize. Gossip Girl on Netflix has been occupying my time.
Anyway, I suppose you do deserve to know who I am and what qualifies me to have the job of Executive Arts & Entertainment Editor, as I will be the one controlling what you see in this particular section.
My name is Peter Setter and I am a sophomore studying journalism and political science. Last year, I wrote weekly for the Marquee section of the Tribune. I was hired for this position March 2013, and have been working with the other editors to create what you see around you.
I have always had a love for pop culture, and I believe that to be the most important quality to have in an A&E editor. Though you may not always agree with what I love, I hope you can admit that I do have good taste. And it is my hope I impart some of this good taste onto you, the readers.
And so here are a few of my favorite A&E things.
My television choices begin with the comedic "Parks & Recreation," followed by "ER" as my favorite drama. "Titanic" is my favorite movie, and I am guaranteed to cry every time I watch "The Parent Trap" (Lindsay Lohan version, of course).
I am part of the Harry Potter generation, with "The Goblet of Fire" being my favorite book in the series. "Alice's Adventures in Wonderland" and "Wicked: The Life and Times of the Wicked Witch of the West" round out my top three novels.
Next week, I am excited to launch a column that I hope will become a weekly series. The topic? Women in pop culture.
Some of the greatest role models and influences in my life have been women, foremost being my dear mother and my closest friends. I have seen the trials and tribulations they sometimes must endure, and I am sensitive to the journeys they go through to come out stronger on the other side.
At the beginning of high school, I read Stieg Larsson's, "The Girl with the Dragon Tattoo." A major theme of the novel is violence against women, and the dehumanization of the main character at the hands of the men in her life truly struck a chord with me. It's no wonder that the original Swedish title of the novel is "Men who hate women."
It is through these real life and fictional experiences that I have developed a strong understanding, and appreciation, for the women in my life and women all over the world. I believe I have, as Harper Lee would say, climbed into their skin and walked around in it, in order to really understand women and see things from their perspective.
So through this column, I hope to highlight the positive and negative portrayals of women in pop culture today. If you have any suggestions of what you would like to me to write about, please do not hesitate to email me.
I would like to leave you with a video, created by The Representation Project that aims to highlight how the media failed women in 2013. It notes that while there were many triumphs for women last year, especially in film, there is a still a lot of work that needs to be done.
There is so much to talk about.