GOODMAN: Confessions of a Marquette-Ohio State fan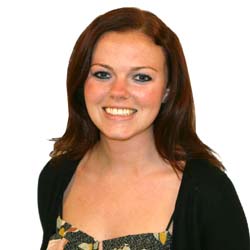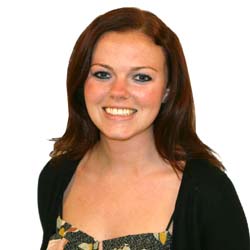 Dear Marquette,
I have a confession to make. I may or may not commit an act of treason on Friday, and I'd like to explain and apologize in advance.
First of all, I'd like to clarify that I LOVE Marquette University. I love everything about this school – the small campus in a big city, the incredible people, the wonderful opportunities and life-altering experiences that I've had while being here. I can't put into words how grateful I am for the person this university has helped me become, and I'll always be proud to say I went here.
Moving on from the sappy stuff, I can also say that I not only love Marquette basketball but college basketball in general.
I have nothing against the NBA, but college basketball is just … different. For one, there's defense involved, but that's beside the point. In college basketball, it's not about the show, the celebrity status or the individual – it's about the team, the school and the students being represented. It's about pride.
Not only that, but it's also about the atmosphere. College students across the nation bleed their school colors when it comes to sports, especially basketball. Cameron Crazies at Duke camp out for days before big games. The Domers have that energetic little leprechaun to get them pumped. (I dislike Notre Dame as much as the next person, but you can't deny that the leprechaun is awesome.) And Kansas' "Rock, Chalk, Jayhawk" has become one of the most famous chants in college sports.
At Marquette, we might not get to participate in college football antics, but college basketball more than makes up for that.
When it was first announced that we'd be opening the season on Nov. 9 against The Ohio State University in the Carrier Classic, I felt a short moment of elation followed by a whole lot of dread.
I may love Marquette and MUBB, but I also love the Buckeyes.
They're my team and they have been forever. Not only that, but I'll hopefully be at Ohio State for graduate school next year. I get chills when I step on that campus. Whenever an Ohio State team is in a big game, I create a Buckeyes shrine (complete with a mouse pad that plays the fight song) and put it on the couch next to me as I watch.
I know the Buckeyes are disliked by everyone but those who live in Ohio (and even some who do live there), but I'm not ashamed.
And thus I have a dilemma. It's that same issue that Marquette students face if they're Badger fans as well. Or the problem people have in fantasy football when they need their favorite team to lose so they can win their fantasy matchup.
I've gone back and forth on what my approach to Friday's game will be. At first, I planned to lock myself in a room with no access to social media, but that just seemed silly.
In a perfect world, I'd rewrite the NCAA rules to allow ties.
But after much contemplation, I feel at peace with the conclusion I've come to.
If Marquette wins, I'll be happy. If Ohio State wins, I'll be happy. In the end, the opportunities involved in this game are more important than the outcome.
Yes, it will be an athletic test and the first real look at the teams for the season, but this game goes further than that. Both of these teams get the incredible privilege of kicking off the college basketball season on an aircraft carrier. More importantly, they get the opportunity to pay tribute to those who defend our country each and every day.
Because of that, and regardless of whether I'm an Ohio State fan or not, I apologize for the fact that I won't be cheering for one team this Friday, but both teams. I plan to throw up the good old O-H-I-O when the Buckeyes score, and chant some "We Are Marquette" when it goes the other way.
The only way I'll be upset is if ANYONE disses my boy, Aaron Craft, on Twitter.
Regardless of what happens this Friday, I'll always be a Marquette fan, and I'll always be a Buckeyes fan. It's going to be a great game and an incredible opportunity for both teams.
So Marquette, I apologize for the fact that I can't say I'm 100 percent behind the Golden Eagles this weekend, but that's only because I'm cheering not for one team but for college basketball in general and everything that comes along with it.
Leave a Comment