Theatre program looks ahead to 2023 show season
When Joseph Brown played Rashad in the 2022 spring inaugural production of Voices Included for People of Color's "The Light," he described it as a privilege.
"I love the community associated with the program. I've had the privilege of getting to know a diverse group of artists, and it's been so rewarding and fulfilling. I've created lifelong relationships with some wonderful people," Brown said.
Voices Included for People of Color is a theatre program that advocates for equal opportunity for their work to be in the spotlight. Although the program was founded nearly a decade ago, its first production "The Light" has put years of preparation into a show.
Brown is a senior in the College of Communication and a member of the advisory board of VIP. Brown works alongside Stephen Hudson-Mairet, professor of theatre arts, who is going on his 23rd year in the theatre program and said the VIP program kicked off nearly ten years ago.
"I was meeting with a group of students of color discussing their opportunities within the theatre program. While they were able to be cast in productions that were written by predominantly majority representing playwrights, we all felt that we could be pursuing plays written by historically underrepresented groups," Hudson-Mairet said.
Brown said the program was designed for people of color to have more presence in theatre, especially since representation and tolerance come hand in hand.
Hudson-Mairet helped to kick off the program by seeking funding, which led him to his current position as producer, manager and advisor.
"In all that we do at Marquette, it is critical that all our students feel welcome and that they belong here. In the arts, and in theatre in particular, it is imperative that any artist is able to see themselves and hear their voices on the stage. And there is such a rich library of plays that extends beyond what has been the traditional fare. These are stories that need to be told," Hudson-Mairet said.
Martilia Marechal is a senior in the College of Communication and current VIP advisory board member. Marechal said equal representation is important, but there is another big component to VIP.
"We also want to work on more outreach and getting more professionals from the Marquette community. We hope to continue that with future shows and building a presence in Milwaukee as well as to create emerging professional bonds," Marechal said. "VIP gives them opportunities but also sets them up for success post-graduation."
Hudson-Mairet explained that his favorite part of the program is inspiring students of color who may not have felt they had a place at Marquette.
"Many of the students of color in the past perceived that there was not a meaningful place for them at Marquette not just in the theatre program, but it was true here, too.  Based on last year's experience, there are students and alumni who are receiving opportunities that they did not believe existed for them at Marquette," Hudson-Mairet said.
Hudson-Mairet said the program needs the help of the Marquette community in order to move forward.  
"I hope we can figure out a model that allows this program to sustain in the future. The first way is for members of campus to support these plays by buying tickets and telling their friends to do so. Theatre relies on audience members to be successful, and it is critical that the campus support the theatre arts students by attending," Hudson-Mairet said.
The upcoming VIP show is "Detroit '67", which will be in April of 2023. Tickets will be going on sale when students come back for the spring semester.
"Programs like this make people like me and people of all cultural backgrounds and ethnicities feel important for representation, visibility and the future of storytelling and theatre in general," Marechal said.
This story was written by Jolan Kruse. She can be reached at [email protected]
Leave a Comment
About the Contributor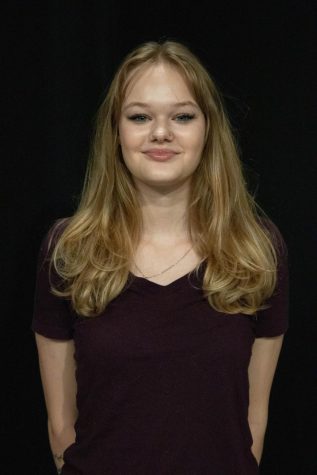 Jolan Kruse, Investigative Reporter
Jolan is an Investigative Reporter at the Wire. She is a sophomore from Arlington Heights, IL studying journalism.

In her free time, Jolan enjoys traveling,...