First Amendment in academia
Student organizations at Marquette University have announced their endorsement of the Free Speech Statement that the university follows. The schools within the University of Wisconsin system are also facing debate about free speech as a recent survey was postponed due to feedback from students and faculty.
The Marquette Gender Sexuality Alliance and Marquette's chapter of the American Association of University Professors have announced their recognition of the Free Speech Statement of Marquette and have made two changes to the Five Pillars of Free Speech and Expression that are seen within the statement.
Free speech is a topic being addressed throughout other schools in the state of Wisconsin. The students of UW System schools were supposed to receive a survey about free speech last week, but it was delayed because of the responses from both students and faculty. The point of the survey was to gauge student opinion on their rights to express themselves at college.
The Knight Foundation, a group of social investors who support a more effective democracy by funding free expression and journalism, arts and culture in the community, recently conducted a poll of student opinions on their free speech on college campuses. They found that 65% of college students do not feel like they can speak freely on their college campus.
The Knight Foundation also found that over the past 6 years, students feeling good about their accessibility to free speech on college campuses had decreased, and students are feeling more censored.
The changes that were made take place in the fourth pillar and are replicated on the second page of the statement. The change omitted the statement "Or otherwise directly disrupts the functioning of our university" from the pillar, which Amber Wichowsky, a professor in the political science department, recognized as being redundant by the student organizations.
When there were questions about postponing the free speech conversation during the meeting, Wichowsky said that this is an issue that needs to be discussed now due to her experience with students' concerns with their speech rights.
"I think our students are really forward to this body taking the free speech conversation up at this meeting," Wichowsky said during the March Academic Senate meeting.
This isn't the first time free speech has been a topic of conversation on Marquette's campus.
In 2016, Marquette professor John McAdams was terminated from the university due to a blog post. In the post, McAdams questioned a teaching assistant who criticized a student who discussed traditional values of gay marriage in a class.
This case was taken to the Wisconsin Supreme Court, which ruled on the side of McAdams, claiming that his speech was protected, and he should not have suffered the punishment that Marquette gave him. McAdams was later reinstated to the university after the controversy took place, and damages were awarded by the Milwaukee County Circuit court.
Phillip Jones, a sophomore in the College of Communication, said that he thinks that Marquette's campus should be an open place where students can express themselves without being questioned.
"I think everyone on campus should be allowed to freely express themselves in any way, besides things that would be considered threatening or hate speech," Jones said.
Jones said that he believes that minority students have free speech, but sometimes feel like it is restricted due to the possibility of being judged by other students.
"I feel like minorities don't have their speech affected too much because we are allowed to say what we want when we want and have a lot of leeways," Jones said. "But some people don't feel comfortable speaking because of a multitude of reasons so this affects free speech because they feel like they can't say what they want."
Maggie Carroll, a first-year in the College of Nursing, said that she has never faced issues with her freedom of speech at Marquette. She believes that students should have freedom when it comes to expressing themselves, but it should not include forms of hate speech.
"I've never personally had an issue with my speech or expression being held back and I feel comfortable saying what I believe in on campus," Carroll said. "As long as the speech isn't racist or hurtful, students should not be held back by the university because we are adults and have the right to be ourselves even is Marquette is a private school."
Jones said that he hopes Marquette will provide an environment where students feel like their speech is protected and not judged.
"Marquette should promote that it is a safe judgment-free environment where you can say however you feel," Jones said. "There could be constructive criticism, but no one should degrade you for how you feel or what you say. If we promote a safer environment to share them people will feel more comfortable."
This story was written by Phoebe Goebel. She can be reached at [email protected]
Leave a Comment
About the Contributor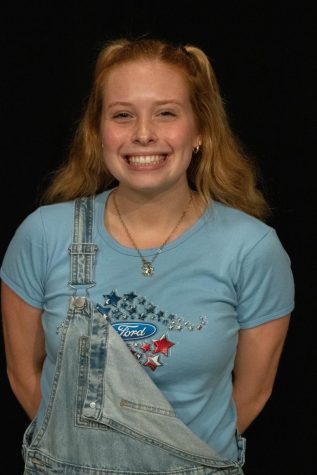 Phoebe Goebel, Assistant Arts & Entertainment Editor
Phoebe is the Assistant Arts & Entertainment Editor at the Wire. She is a sophomore from Hinsdale, IL studying journalism.

In her free time, Phoebe...