JOURNAL: Gathering places in Milwaukee
Milwaukee is a bustling city filled with restaurants, parks, beaches, museums and a plethora of other exciting things. As a hub for college students and citizens alike, this city is full of great gathering spots for people of every age.
While there are staples like the Milwaukee Public Market and Bradford Beach, many students seem to be flocking to something a little more out of the ordinary. Archana Patel, a junior in the College of Health Sciences, was just one of many students who attended Axe MKE, an axe-throwing bar open to those 16 years and older. 
"I went axe-throwing recently … it's an experience and it was fun," Archana Patel says. "I feel like people should go at least once in their life." 
Bradford beach is another fan-favorite for Marquette students. Although it can be chaotic and crowded, Christian Cruz, a senior in the College of Business Administration, has his own solution. 
"There's a beach that's a little farther north, it's called Atwater Beach, and it's a hidden gem of Milwaukee," Cruz says. "It's definitely quieter and peaceful, and there's like rock platforms that go out maybe 40 feet into the water."
Although discovering new places is exciting, there are reasons why many share similar favorites, including the Riverwalk. The easy, meandering path along the Milwaukee River has created an abundance of memories with Marquette's students. 
Krishna Patel, a junior in the College of Health Sciences, says that she and her roommate would go on walks at night near the river and have deep conversations.
"Although going places and experiencing new things is fun, you don't always get a chance to just sit there and talk and catch up on life," Krishna Patel says. "So just being able to be there and in the moment was something I had a lot of fun doing." 
Kayaking on the river is also offered by several services in the city, including Milwaukee Kayak Tours on Juneau Avenue.
To celebrate her boyfriend coming to visit for a week, Archana Patel wrote a whole list of things for them to do.
"I made a whole itinerary of things to do each day, and kayaking was really fun and it was really peaceful," Archana Patel says. "We kind of got to see the whole city."
Another well-known spot in the city is the Henry Maier Festival Park, home of Summerfest. A festival featuring a whole scope of musicians and genres, crowds flock to its 11 music stages.
The city is packed with different cuisines from around the world. Out of the 150 restaurants in downtown Milwaukee it can be hard to decide where to eat. Luckily, students have plenty of suggestions.
Thai-namite is one of Archana Patel's favorite spots for Thai cuisine. Aloha Poke and Screaming Tuna both have great menus that feature fish. Dorsia has delicious Italian food. Lastly, My Yo My and Yo Factory are two small businesses that do tasty desserts.
Milwaukee brings people together from all over the city; It is just a matter of going out there and finding the perfect spot.
This story was written by Izzy Fonfara Drewel. She can be reached at [email protected].
Leave a Comment
About the Contributor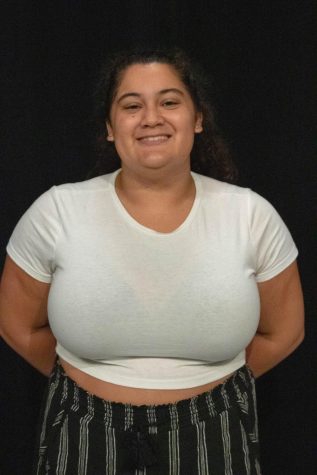 Izzy Fonfara Drewel, Executive Arts & Entertainment Editor
Izzy is the Executive Arts & Entertainment Editor at the Wire. She is a sophomore from Papillion, NE studying journalism and minoring in music and...