Coffee shops, study spots for midterm season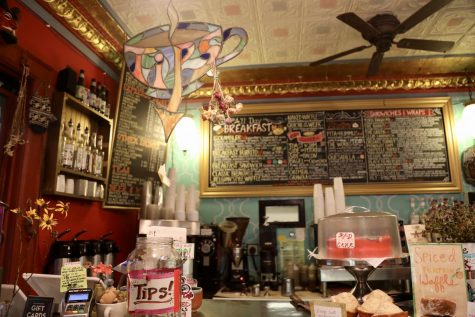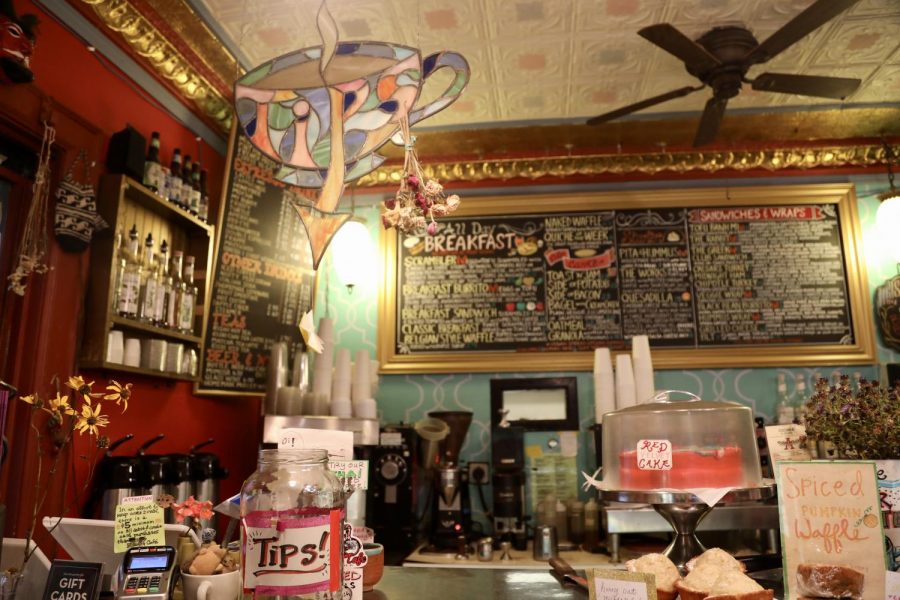 There are few things more important to college students than coffee. Midterms are approaching and seasonal fall flavors are being released. This brings the drive for delicious caffeinated beverages this time of year to a high. Milwaukee is home to diverse coffee shops and cafes. For a unique experience and new environments to study, meet friends and try new foods and drinks, try out some of these cafes.
The artistically eclectic
Brewed Cafe: 1208 E. Brady St.
Outside, the whimsical purple awning draws people into the cafe. Inside, an eclectic collection of art from local Milwaukee artists, knick-knacks and decor of all kinds awaits.
"Ultimately we're aiming for cozy but welcoming," Rhiannon Kurtz, a Brewed Cafe employee, said. "We want a wide variety of people to feel comfortable here."
The Brewed Cafe inhabits original roastery location of Anodyne Coffee Roasting Co., which supplies the Brewed Cafe with coffee. The building's back roasting rooms have since been converted into areas of tables and countertops surrounded by collections of art. Any community member can display their work here.
Breakfast is on the menu all day, and there are plenty of alternatives for those with vegan and vegetarian diets.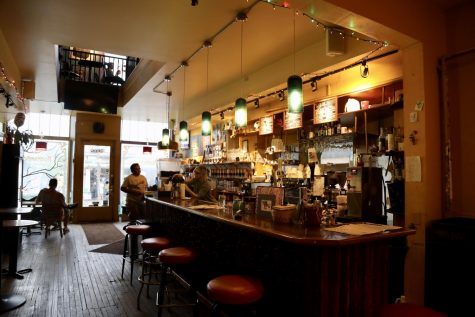 The all-natural, unpredictable, tight-knit community

Rochambo: 1317 E Brady St.
Rochambo has been a part of the Milwaukee coffee scene since 1995, but switched to all-natural, artisanal syrups about three and a half years ago.
"We offer really great products that are healthy and can benefit people instead of something that your body's going to have to detox later," Melissa Honkamp, Rochambo's co-owner, said.
In addition to advocating for natural ingredients, Rochambo supports local business and start-ups by offering their products at the cafe. Growing companies like Rishi Tea and Juiced started off by having their products sold at Rochambo. The coffee shop was inspired by European-style cafes, with something for everybody sold there.
But for Honkamp, the most important part of Rochambo is the tight-knit community of employees and customers. Individual baristas that have worked there for years. They are well-known and well-loved by customers. Multiple couples have met from working at Rochambo, and some are married now.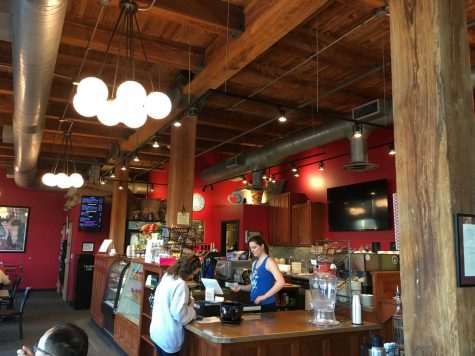 "You never know who you're going to meet and what's going to happen," Honkamp said.

The laid-back
Bella Caffe: 189 N Milwaukee St.
Sometimes it's nice to relax and drink coffee in a homey environment. Recently renovated, Bella Caffe's atmosphere is meant to be laid-back and welcoming to all, said Raegan Koenig, a Bella Caffe employee.
"Everything is very casual," Koenig said. "There are no uniforms. There's no sense of anything being too strict here. We're very casual with how we take care of customers and how we help people out. We talk very casually like we all know each other."
The shop's location in Milwaukee's Historic Third Ward draws in a variety of people: students, families, regulars from the neighborhood. Customers can enjoy coffee and fresh made cafe food. One particular feature to try this fall is their pumpkin spice flavored coffees, which are completed with actual pumpkin filling instead of syrup.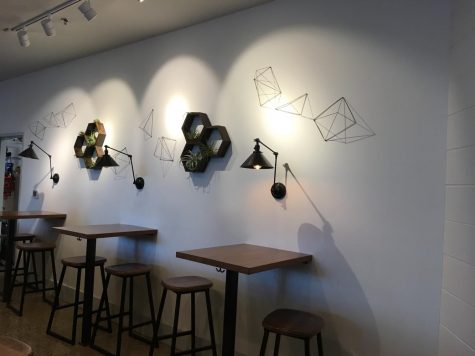 The aesthetically pleasing
Kickapoo Coffee Roasters: 232 East Erie St
Across the street from the Milwaukee Institute of Art & Design, Kickapoo Coffee is in the heart of the Third Ward. A boxy building with all custom-made industrial decorative beams, metal work,
walnut countertops, green plants and stark white walls, Kickapoo has a modern yet rustic atmosphere.
All syrups and food products are made fresh in the store. Nearly everything is organic, and the coffee is excellent.
"We like to think we have the best coffee in town," Andy Lynn, an employee, said. The location, atmosphere and product makes Kickapoo a must-visit destination for coffee connoisseurs and non-espresso drinkers alike.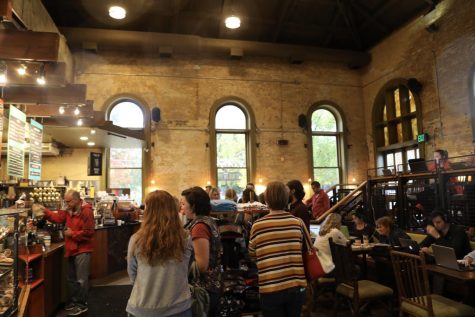 The popular chain
Colectivo: Various locations including 1701 N Lincoln Memorial Dr. (Lakefront) and 223 E St. Paul Ave. (Third Ward)
Being a larger chain, Colectivo has various locations throughout the city. It is a frequent spot for many Marquette students during midterm season. Colectivo coffee can also be found at retailers around the community, and has a reputation for being unique, as the popular coffee is roasted locally.
"All of our stuff is very local, it's very fresh … I feel like Colectivo is just a big part of the community," Jazmin Hailey-Cotton, a cafe staff member, said.
Although they have many locations in the Milwaukee area and beyond, Colectivo's cafes each have a distinct, individual atmosphere. Every piece of furniture in the cafes is custom and hand-made by a family company, giving the environment a comfortable, unique vibe.
For those who are looking for a change in their study surroundings, switch it up and instead of just going to Raynor, try one of these coffee shops.
Leave a Comment