McAdams' future at Marquette rests in Lovell's hands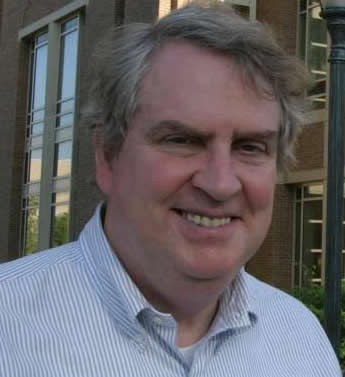 A decision report regarding tenured political science professor John McAdam's status at Marquette University was recently sent to University President Michael Lovell.
A Faculty Hearing Committee previously assembled to generate the report to determine if McAdams should be terminated after his role in a widely-publicized controversy.
Bruce Boyden, associate law professor and chair of the committee, confirmed that the report is finished and under Lovell's consideration. That information was also announced at a University Academic Senate meeting last week.
Lovell will use the report to decide if McAdams will be terminated or continue working at Marquette. The report is not public due to academic statues, but Boyden said it should be available when Lovell makes his final decision.
Cheryl Maranto, the College of Business Administration's Department of Management chair and University Academic Senate member, said Lovell didn't provide a timeline that he'll follow for making his decision.
"All the timelines in the University Academic Statutes relating to faculty appeals end with the delivery of the report of the Faculty Council to the president," Maranto said in an email. "So there are no formal deadlines, at least that I'm aware of, for (Lovell's) decision and response."
McAdams said last September that if Marquette fires him, he will sue the university.
McAdams said on the Vicki McKenna Show on Newstalk 1310 WIBA. "If (the committee) say(s) Marquette can fire me, it will be easier for Marquette — although not terribly easy, because that would create a huge amount of bad publicity for Marquette and they have essentially been promised a lawsuit from my lawyers."
The committee met for a week last September and had around 90 days to finish its report. The controversy at hand started in November 2014 when McAdams wrote a post on his blog, "Marquette Warrior," criticizing the way former teaching assistant Cheryl Abbate handled a disagreement with her student about gay marriage.
In the post, McAdams described the disagreement, which happened in a Theory of Ethics philosophy class. The disagreement occurred when Abbate discussed philosopher John Rawl's equal liberty principle, which states that every person has an equal right to the most extensive liberties.
"(Abbate) listed some issues on the board, and came to 'gay rights,'" McAdams said in the post. "She then airily said that 'everybody agrees on this, and there is no need to discuss it.'"
An unnamed student met with Abbate after class to say he disagreed with her and that he wanted to discuss his views that oppose gay marriage. McAdams said Abbate declined to have that conversation in her class.
McAdams said the unnamed student gave him the incident information. In the time following the post's publication, many people refuted or falsified parts of it.
The story was picked up by Inside Higher Education and gained national attention. It provoked the Westboro Baptist Church to picket campus in December 2014. Abbate received harassing emails, some which included death threats, and transferred to the University of Colorado-Boulder.
Weeks after the picket, the university suspended McAdams with pay and banned him from campus. A College of Arts & Sciences review of the incident was conducted during his suspension. McAdams then blogged Feb. 4, 2015 about being notified that Marquette began the process to remove him from the university, which led to the committee's meetings.
View Comments (3)