College of Communication selects new dean from California State University, Sacramento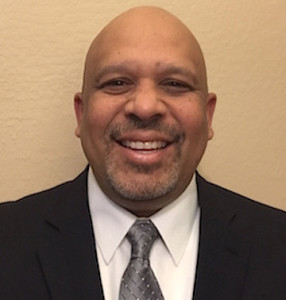 University President Michael Lovell announced today that Kimo Ah Yun from California State University, Sacramento will become the new College of Communication dean on July 1.
Ah Yun is a communication studies professor and the associate dean at California State University, Sacramento's College of Arts and Letters. He will take over the position vacated by Lori Bergen, who left Marquette in April 2015. Journalism and media studies professor Ana Garner will continue her College of Communication interim dean duties until July.
"I think one of the most important things that needs to happen is there needs to be some updating of the strategic plan for the college," Ah Yun said. "That's going to require a lot of conversation with all of the affected members – get the faculty, staff and students to begin talking about what the college wants to do and what are its priorities."
Ah Yun said he's planning monthly visits to the college until he starts in the position.
"I think one of the benefits of bringing someone in from the outside is you have entirely different systems and ways of doing things," Ah Yun said. "I come from a large public institution which requires us to receive a lot of our funding from the state so there's not a lot of fundraising that goes on. What it does require you to be is really good about resources that you have."
Increasing the amount of interdisciplinary programs and internships offered to communication students are among Ah Yun's top priorities. Read more about his goals for the dean position our exclusive Q&A with him.
After receiving a bachelor's degree in communication studies from California State University, Sacramento, Ah Yun went on to get a master's degree in speech from Kansas State University and a Ph.D. in communication from Michigan State University. At California State University, Sacramento he is an expert in interpersonal communication, instructional communication and social influence.
"He is a thoughtful and progressive teacher, researcher and administrator, which positions him perfectly to move the college forward in new and innovative ways," Lovell said about Ah Yun in a university news brief.
Provost Dan Myers thanked the search committee, which included a College of Communication student and several faculty members, for its work in selecting the new dean.
"With his innovative approach to teaching and curriculum design, and his deep leadership experience, Dr. Ah Yun is the exactly the right person to take the college to the next level," Myers said in a university news brief.
Leave a Comment