Men's lacrosse ranked No. 16 in Inside Lacrosse Face-Off Preview
Grill, Byrnes named to magazine's Preseason All-American list
Hang on for a minute...we're trying to find some more stories you might like.
Four years into existence, Marquette men's lacrosse is already making headlines on the national stage. The Golden Eagles are ranked No. 16 in the country in Inside Lacrosse's Preseason Face-Off Yearbook. That's 28 spots ahead of its No. 44 ranking last season.
"When you look at their season last year, it was very impressive," Inside Lacrosse publisher Terry Foy said. "For new programs, we think their year-to-year improvement is going to continue at a higher rate than more established programs. That continuity is even more valuable than a program that has been around for 25 or 50 years."
The rankings are based on the compiled opinions of the Inside Lacrosse staff.
"It's pretty satisfying," said graduate student longstick midfielder Liam Byrnes. "Coming to Marquette five years ago, we didn't even have a team. We were 5-8 the first year, and we've been building ever since. The continual progression into actually being recognized by other coaches and the leaders in the lacrosse community, that they would rank us No. 16, it means a lot."
Inside Lacrosse ranks Marquette second in the Big East, behind reigning NCAA champion Denver and just ahead of the two teams that will likely be the Golden Eagles most direct competition: No. 17 Villanova and No. 18 Georgetown.
"The BIG EAST in total, particularly Georgetown and Villanova alongside Marquette and then Denver as the top force, it kind of emerged as a league with its out of conference performance in contrast to preseason expectations," Foy said. "There was a bump that the league cumulatively received."
This marks the first time four BIG EAST teams have been ranked in the top-25 since the conference added Marquette and lost lacrosse powerhouses Syracuse and Notre Dame to the ACC.
"We've always thought that our conference has been undervalued," graduate student defender B.J. Grill said. "People always talk about the ACC and the Big Ten. We have six teams in our conference that can compete with any other six team conference… (Conference games have) more than just BIG EAST tournament implications. It has NCAA tournament implications."
Likely the biggest question going into the season will be how the Golden Eagles replace leading scorer Jordan Greenfield. Foy said the talent on this year's team could allow Marquette to play a slightly different style.
"They don't have to be the same type of team that they were last year, with a guy that produces at that level at attack," Foy said. "Ryan McNamara is really well regarded. He's among the best midfielders in the league. Utilizing him and Conor (Gately)… now they can be a more of an attack from behind and attack from up top team."
Marquette head coach Joe Amplo was quick to dismiss the importance of preseason rankings, since the team hasn't played a game yet to prove its worth.
"Honestly it doesn't mean anything," Amplo said. "It's inflation. It's based on what we've done in the past… I think there are teams ranked below us that are better than us."
Marquette also has two players on the Inside Lacrosse Preseason All-Americans list – Grill and  Byrnes – who are the first two Golden Eagles to ever receive the honor.
"The individual recognition is great, but that's not why you play the sport," Byrnes said. "The shout out is nice, but the ultimate goal at the end of the season is to make the playoffs. It's a preseason accolade. At the end of the day, if you don't come through in the season it doesn't mean much."
For Grill, it's another reminder that players at Marquette continue to prove doubters wrong.
"Specifically being me and Liam, us coming here that first year, we weren't going to play college lacrosse," Grill said. "Every piece fell into place, and now us having the expectation that we are two of the top defensive players in the country, that's nice."
Four BIG EAST players made the first team, all from Denver. The Pioneers, the reigning NCAA champions, are once again the favorite in the BIG EAST. Despite losing top performers Wes Berg, Erik Adamsen and Sean Cannizzaro, Denver has plenty of talent to restock the cupboards. Denver is ranked No. 2 by Inside Lacrosse, behind only Notre Dame.
"There's tremendous talent on that bench," Foy said. "There are probably three or four freshmen that would have certainly gotten on the field possibly even started at all but five or six other programs in the country last year."
Marquette will play six teams ranked in the top 20 in the Yearbook, including the top three teams, Notre Dame, Denver and Duke. Ohio State, Georgetown and Villanova round out the group of ranked teams. Marquette will also scrimmage No. 15 Cornell Feb. 13.

About the Writer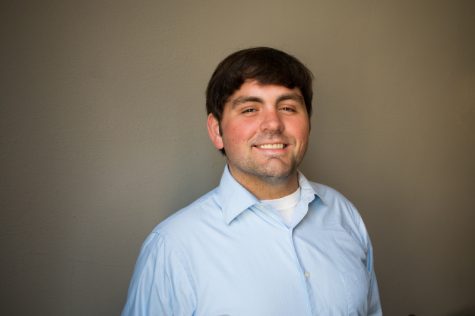 Jack Goods, Sports Editor
Jack Goods is the sports editor of the Marquette Wire, covering the men's soccer, basketball and lacrosse teams. He is a senior from Buffalo, New York...