Golden Eagles sink Maine for fifth straight win
Hang on for a minute...we're trying to find some more stories you might like.
After the first half, it appeared Marquette would play an even more one-sided game than the team's outing against Grambling State last Wednesday. Despite a bit of a resurgence from Maine in the second half, the Golden Eagles won their fifth in a row by a comfortable 104-67 score.
Freshman Henry Ellenson and redshirt junior Luke Fischer dominated the Maine bigs, who were all shorter by three inches or more. Ellenson had a run of nine straight points in the first half, including a three from the corner. He finished the day with a team-leading 23 points in addition to four rebounds and two blocks.
"I thought he was really sharp and strong on offense," Wojciechowski said. "A lot of it was because of his mindset and his focus. That's the thing I liked about the nine point stretch, is the way he did it, not the fact that he did it."
Fischer was able to consistently get the inside angle on the Maine defenders, scoring 20 first half points. He added only one more point in the second half, as he was benched for a majority of the half due to the sizable lead. Wojciechowski said the plan was to attack Maine's smaller bigs.
"That's going to be a big part of all of our game plans," Wojciechowski said. "We want to play the game inside-out, and we were able to take advantage of them fronting out the post… Our guards made some really nice passes over the top, which allowed Luke to finish."
After a shaky start to the season, freshman Traci Carter has been steadily improving since the Legends Classic. His strong play started when he took over the role as pass-first starting point guard, but he's started developing into a more complete player. Today he flirted with a triple-double, scoring 10 points, grabbing seven rebounds and dishing out seven assists to go with four steals. "A lot of times for freshmen point guards, they can go through some ups and downs," Wojciechowski said. "I think we're all seeing some maturation before our eyes."
Freshman guard Haanif Cheatham had another strong outing, scoring 17 points and shooting an efficient 7-for-9 from the field. Like usual, most of his production came off drives to the lane.
The Golden Eagles opened up the game on a tear, scoring 22 unanswered points before the Black Bears got their first basket more than five minutes in. Marquette shot very well, hitting its first eight shots and 65 percent in the first half.
"The group that's starting has been the catalyst (to the good starts)," Wojciechowski said. "Those guys played with amazing energy and maturity. They follow through with the things that we talk about in the game plan."
Turnovers were once again a cause for concern, as the team turned the ball over 14 times. Jajuan Johnson was the worst offender, giving the ball away four times. Perimeter defense was an issue for Marquette in the second half. Maine hit five shots from long range in the second frame, three from sophomore guard Kevin Little. Duane Wilson lost him a handful of times in the zone defense.
Despite the errors, Marquette's win was its second in a row by 35 or more.
"We've taken care of business," redshirt junior guard Wally Ellenson said. "We've been able to execute and play better than them."
The Golden Eagles will return to action Tuesday against San Jose State, another team ranked in the 300s in KenPom (No. 336). The Spartans (4-3) won three in a row coming into the day, including victories over San Diego and Alaska-Anchorage at the Great Alaska Shoot Out. They play Santa Clara Saturday night at 7 p.m.+

About the Writer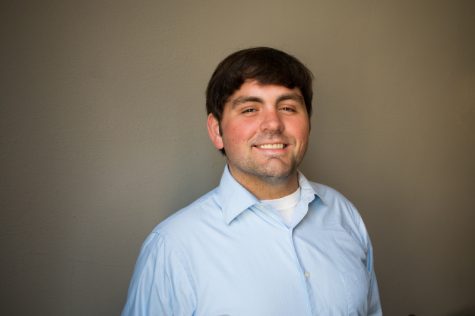 Jack Goods, Sports Editor
Jack Goods is the sports editor of the Marquette Wire, covering the men's soccer, basketball and lacrosse teams. He is a senior from Buffalo, New York...