GOODS: Weak non-conference schedule will affect fan turnout
Hang on for a minute...we're trying to find some more stories you might like.
Monday night, the diehard Golden Eagles fans made their way down to the Bradley Center to see Marquette face a small-major opponent, the IUPUI Jaguars. The students didn't fill up the lower bowl, a familiar sight during weeknight games. It's a far cry from the "greatest student section in the country," as PA Announcer Mike Jakubowski calls it. The official attendance for the entire arena was a bit more than 11,000.
With the look of this year's non-conference schedule, many students could be dressed as empty seats for the next few months. The few interesting clashes this season mostly take place on the road. LSU and either Arizona State or NC State will be in Brooklyn. The annual and much anticipated Wisconsin matchup is in Madison this year.
Tonight the team plays Iowa, their only home game against a team that is ranked in the Top 200 out of 351 teams in the KenPom rankings. After that, it's a wasteland–a wonderful collection of some of the worst programs in college basketball. Here's the remaining non-conference schedule listed in order and the team's respective KenPom rankings: Jackson St. (229), Grambling St. (351, last in the country), Maine (331), San Jose St. (342), Chicago St. (347), Presbyterian (330) and Stetson (325). Three of those games, Grambling St., San Jose St. and Chicago St. are on weekdays.
Not surprisingly, the students who showed up an hour early to a game against IUPUI at 8 p.m. on a Monday night aren't planning on missing out on any Marquette action this season. Many of the students were attending the game out of obligation. Multiple said they were there because they spent 99 dollars on season tickets. Since you pay for the whole season, you might as well get the most of it.
But the casual fan? That's a bigger question. The team will likely be winning, which fans like to see, but how much winning is too much winning? Does such a concept exist? At what point do people get tired of blowouts? Or if IUPUI is any indication how this season will go, when do people get frustrated by a team struggling to beat low-major programs?
If past games are any indication, those diehards may be a bit lonely. Two years ago, the New Hampshire and Grambling State games had 13,000 people in attendance. NJIT last season saw 11,000. The average attendance was 15,327 two years ago, and 14,318 last year if you take out the game at the Al McGuire Center.
If the Golden Eagles do hope for an attendance boost, it will simply be "the Henry Ellenson effect." Fans will be coming to see the future NBA player while they can, despite the fact that he'll be playing far inferior talent.

About the Writer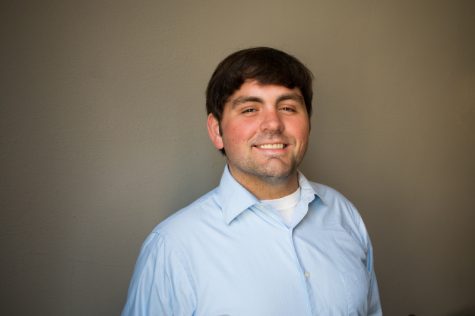 Jack Goods, Sports Editor
Jack Goods is the sports editor of the Marquette Wire, covering the men's soccer, basketball and lacrosse teams. He is a senior from Buffalo, New York...