Student hit-and-run victim reflects on accident months later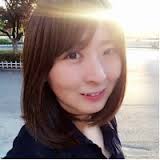 As she walks down the street, attends class and works as a barista, you would never know that eight months ago she faced the possibility of death.
Lijung Chen was involved in a hit-and-run accident at the intersection of 16th and Wells Streets last January that left her in the Intensive Care Unit for over four days after suffering a traumatic brain injury.
Chen, a graduate student from China studying applied economics, describes herself as a normal woman who loves Milwaukee life. She does not define herself by her injury or her struggles.
"Everything is getting better, everything is great," Chen said. "Sometimes I still get dizzy or get headaches, but it's small compared to what I faced." 
Chen was forced to withdraw from her last class required to graduate in May because of her injury and the time it required to heal. She said the university and the International Office of Education worked with her to figure out her studies and financial situation.
"I'm lucky the health insurance company paid for most of the hospital bills and that my family (in China) helps support me and my life at Marquette," Chen said.
Just like any other graduate student, Chen said she is on the hunt for a job. She ideally wants to land an analysis job. If she does not find a job in the United States by May, she will be forced to return to China because her visa will expire.
"I want to stay here (in Wisconsin) at least for a couple of years to make sure I get the healthcare I need," Chen said.
With her family in China, Chen relied almost entirely on a support system of friends to help get her through her rehabilitation and recovery.
"When I was going to the hospital four to five days a week, my friends stayed with me 24/7," Chen said.
Doctors were surprised at how well and how quickly she has healed, Chen said. Chen only had a 50 percent chance of getting her voice back -and she did.
Julie Trotter, a sophomore in the College of Arts & Sciences, said students need to stay alert because of Marquette's urban setting.
"It's a big change for most students when they come to Marquette to get used to living downtown and dealing with traffic on a daily basis," Trotter said.
While she may be back to her daily life, Chen still has to attend several doctor appointments. She works with Marquette physical therapists a few times a week to keep her strength up and help with the headaches.
Chen said she never cries about the accident, because many good things have come out it. Her relationship with her friend, now boyfriend, has been strengthened, along with the knowledge of her inner strength.
There is still no information related to the driver who hit her.
"I'm going to try and avoid that intersection as best as I can," Chen said with a chuckle. "I may not remember that it happened, but I know I was hit there."