Lessons learned in men's lacrosse fall ball scrimmage
Dunn led the team with three goals
Hang on for a minute...we're trying to find some more stories you might like.
The Golden Eagles played their only fall ball game last weekend, losing the extended six-quarter scrimmage 13-11 to Fairfield.
Junior attackman Joe Dunn led the team in scoring with three goals and an assist, while senior attackman Conor Gately followed closely behind with two goals and an assist. Junior Kyran Clarke, junior Andy DeMichiei, freshman John Wagner, senior Brett Hornung, senior Anthony Ciammaichella and senior Zach Barr all had a goal for Marquette.
"I have a nice compliment with the guys I worked with on offense," Dunn said. "I've got a guy like Connor Gately… that really opens things up for me. He draws a lot of attention and I'm able to counter off that."
Dunn scored the first three Marquette goals on Sunday. He had the same amount of goals in eight games last season.
"I thought (he) played with a sense of urgency that we've been waiting for," said Marquette head coach Joe Amplo. "He played with a lot of confidence. I was proud of him."
The two sides gave their starters the first three quarters, allowing the coaches to get a long look at the players who will most likely get the most playing time in the regular season.
"It was situational lacrosse to see who looks good against another opponent," Amplo said. "I said to their AD after the game when we were chatting, both of us agreed it was a pretty competitive spirited game and if we were going to play a real lacrosse game it would probably be a one or three goal game."
Amplo believes the team needs to work on its confidence before the spring season begins.
"I don't think we played with the standard that I would expect in terms of confidence," Amplo said. "With 19 seniors, the people in the stands watching us, they would not know on Sunday that that was a team of 19 seniors… They deserve to play confidently because they've been in every experience imaginable as a team… That I guess is my biggest disappointment."
Those seniors, who have been here since the dawn of Marquette lacrosse, are being tasked with setting the tone for the program this season.
"We've got a lot of talented freshmen on this team that can potentially make an impact," Gately said. "My role and many other seniors role, is to get those guys ready so when it comes spring they can step in and fill a void."
With the fall scrimmage out of the way, Amplo says this part of the season can start to drag for some players. He believes it is especially important for the team to remain focused before winter hits.
"Hopefully with our senior group leadership takes over and they recognize how vital the next six weeks are to our season," Amplo said. "This is truthfully the most important time for our team. This is where teams have that ability to get complacent and rest. It's the great teams that recognize that it's an opportunity for them to truly improve upon who they are as individuals."
"Focus is huge," Dunn said. "It does get cold and there's days where you don't want to be there. There are days want to be practicing. You just have to focus on what we're trying to do. We're trying to win a BIG EAST Championship."
The players now move to working on their individual game in the coming weeks. Dunn plans to work on his off-hand. Gately won't get too far away from the net, as he'd like to work on his shooting.
The spring season will come soon enough. The Golden Eagles are less than three months away from their next scrimmage against Michigan.

About the Writer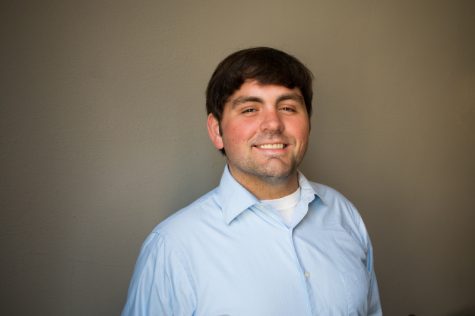 Jack Goods, Sports Editor
Jack Goods is the sports editor of the Marquette Wire, covering the men's soccer, basketball and lacrosse teams. He is a senior from Buffalo, New York...