Twitter Tuesday: adjusting to life in the Midwest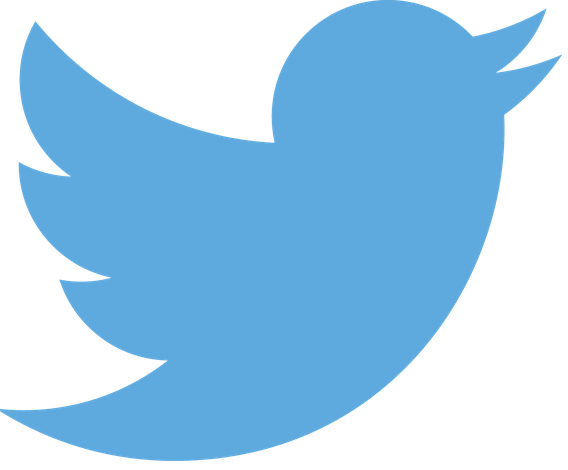 Casey Beronilla
October 7, 2015
As a freshman from a small town on the East Coast, I have gone through a big adjustment coming to Marquette. After moving almost a thousand miles from everyone and everything I know, I am now learning to adapt to the culture of Marquette, Wisconsin and the Midwest in general. This week's Twitter Tuesday is dedicated to all the new freshmen and transfer students who grew up outside the Midwest and are excited to start getting accustomed to life here. Hopefully even those who hail from the Midwest will enjoy these Wisconsin-themed accounts too!
1. Wisconsin Cheese @WisconsinCheese
Cheese has been my least favorite food for as long as I can remember. When I tell people this, I'm often met with the response, "So why do you go to school in Wisconsin!"  It's no secret that Wisconsin is known for its dairy products, specifically, its cheese. This Twitter account is dedicated to promoting the greatness of Wisconsin cheese. Its more than 16,000 followers can find their feeds filled with cheese-related recipes, giveaways and entertaining tips. Wisconsin Cheese just wants to keep the cheese conversation going. And speaking of cheese…
2. ​Green Bay Packers @packers
Cheeseheads, which I have learned is the nickname for Green Bay Packer fans, make up about half the people I've met at Marquette so far (the other half are Bears fans and probably super offended that I'm suggesting they follow this account). In order to make the transition from Giants culture to Packers culture, I spent an unfortunate amount of money on green and gold striped fuzzy socks, and followed the team's official Twitter. This account provides a play-by-play on game days (in case you're too busy doing homework to watch live), posts regularly to get fans hyped about the next game, offers Q&A sessions with players, and is guaranteed to constantly fill your life with this spirited hashtag: #GoPackGo
3. Your residence hall @MUAbbottsford @MUCarpenterTwr @MUCobeenHall @MUMashudaHall @MUMcCabeHall @MUMcCormickHall @MUOdonnellHall @MUSchroederHall @MUStrazTower
Marquette's main Twitter account is certainly useful to follow, but did you know the Marquette residence halls have Twitters of their own?  Follow yours for regular updates on events going on within the hall or around campus. These accounts are fantastic resources for residents to keep track of everyday happenings, from Community Program Council application deadlines to brownie nights. Sometimes your hall just tweets a positive message to brighten your day. It's also cute when the different halls retweet each other! For freshmen and sophomores living in the dorms, this is definitely worth a follow.
4. Sconnie Nation @sconnie
According to this Wisconsin-themed apparel company's website, "Anyone from Wisconsin, who attends school in Wisconsin, or just loves the dairy state in general can identify with Sconnie."  The physical store is based in Madison, but anyone can order some festive gear from its website. For the account's Twitter followers, Sconnie Nation is especially great because it often tweets about special discounts and promotional codes for Sconnie apparel. Those trying to get assimilated into the Sconnie culture should be sure to follow this account whose Twitter banner proudly reads, "Celebrate the Wisconsin Lifestyle."  I'm sure that even people who can't relate to Sconnies would be pumped to receive free shipping on a very cool, Wisconsin-themed fanny pack
5. VISIT Milwaukee @visitmilwaukee
This account may be geared toward tourists, but it's a worthwhile follow for Marquette students looking to get more involved in the city around us. VISIT Milwaukee tweets frequently offering dining suggestions, good places to shop, and artists coming to the city. If you're wondering what special events Milwaukee has coming up, look no further than this account. You'll find all sorts of information about festivals, art exhibits, historical celebrations and athletic, social, cultural or simply interesting events that this lively city has to offer. Both locals and anyone new to the area will never run out of things to explore with this awesome resource.