Artists you should be following on YouTube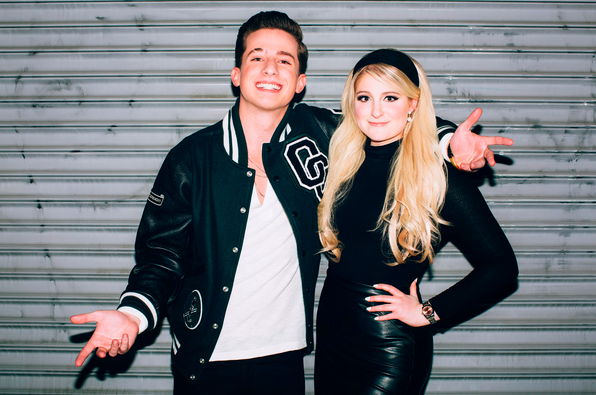 Timeflies- Channel name: TImeflies4850; 453,000 subscribers
This hip-hop/pop group consists of two college friends who loved to make music in their dorm. Cal and Rob aka "Rez," met in Boston at Tufts University and started their YouTube videos in 2010 with "Timeflies Tuesday." These videos still air every week where the two guys feature a cover of a popular song. The music incorporates many instruments played and arranged by Rez, with vocals by Cal. A featured part of each video is the freestyle portion. Singer and rapper Cal pulls random words out of a hat and freestyles to the song. With two albums out already, "Scotch Tape" and "After Hours," subscribers have plenty of music to listen to. With their third album, "Just For Fun" releasing tomorrow, viewers have even more to anticipate.
Charlie Puth- Channel name: Charlie Puth; 1 million subscribers
After an appearance on The Ellen Show in 2011, this New Jersey-born kid caught the attention of many YouTube viewers with his covers. Some music lovers may not recognize his name, but Puth is already appearing on top charts. He co-wrote and sings the hook in the top-chart song "See You Again," by Wiz Khalifa. Puth also released his debut single of "Marvin Gaye" featuring Meghan Trainor. He continually posts videos on his channel and is releasing his debut album "Nine Track Mind" in early November.
Kina Grannis- Channel name: Kina Grannis, 1 million subscribers
Singer/songwriter Grannis began her journey as an artist in 2008 when her music video "Message from Your Heart" aired during a Super Bowl commercial. Her presence has grown significantly over the years, thanks to her channel on YouTube. Her subscribers follow covers each week as well as the release of original music, including songs from her 2014 album "Elements."
Sam Tsui- Channel name: TheSamTsui; 2.1 million subscribers
After a television debut in 2009, Tsui began his music career and started gaining the attention of television viewers. In 2011, he created his YouTube channel which features many different cover videos with guest singers or solo. A recent post on YouTube features Casey Breves, fellow YouTuber, in a mashup cover of "Thinking Out Loud," by Ed Sheeran and "I'm Not the Only One," by Sam Smith with over 26 million views.
Scott Helman- Channel name: Scott Helman; 11,000 subscribers (New/Rising)
Born and raised in Canada, this rising artist signed a contract at the age of 15 to start writing sessions. He created his YouTube channel in early 2014 and released his EP "Augustana" later that year. He continues writing and opens many tours including Shawn Mendes'. His channel features many live performances and the music from his EP.