Islami making big impact after year off
Hang on for a minute...we're trying to find some more stories you might like.
Kelmend Islami couldn't have asked for a better start to the 2015 season.
He leads the team in scoring, tying his career high after just four games. After sitting out last season, his addition has already helped the Golden Eagles solve their scoring woes from 2014.
"I really don't know how good Kelmend could be," head coach Louis Bennett said. "I don't know if he knows how good he can be."
Islami missed last season while readjusting his academics. He had a slight injury that he likely could have come back from, Bennett said, but the team strategically decided to redshirt him.
The South Milwaukee native stayed in shape by training on his own during the fall semester. He said that some days he would have a family member training with him, but he often would be by himself, and never with a personal trainer.
"It was difficult at times, just having to do it by myself and not having people to train with," Islami said. "I had to get out and work on things I thought I needed to improve on every day."
His motivation didn't wane, and he felt that he came back in a condition that would make the coaches happy. He spent time focusing on his shooting, corners and accelerating into defensive holes.
"I knew I wanted to be back here playing with the team," Islami said.
He returned to the squad in the spring, practicing once again with Marquette and appearing in the team's spring exhibitions.
Islami made an impact from game one this season, nearly scoring the extra time, game-winning goal in the season opener against Oregon State. He made up for the miss by scoring two goals against Portland two days later. This week, he notched a penalty kick goal and an assist in Marquette's 3-2 victory against Dayton.
Last season, the Golden Eagles only had three games in which they scored three or more goals. This season they've accomplished that feat in two of their four games. He fit right in with the quick-footed front line and has been at the center of many fast-break opportunities.
"He's been playing very well for us," redshirt senior forward David Selvaggi said following the Dayton match. "The chemistry is just there right now."
Bennett said he wasn't surprised by Islami's performance this season. While at Marquette, Islami has been known more as a feeder, tying for the team lead in assists two years ago. He has always possessed a scoring touch, as Bennett witnessed during Islami's recruitment.
"The year before he came to college, he was one of the highest goal scorers in the U.S. academy," Bennett said. "He scored 19 goals in one year playing for a team that was in the bottom half of the table. You know how hard it is to score goals on a team that's not winning?"
He's always had the talent, it was just about getting consistency.
"He's a guy that has so much potential," Bennett said. "He's quick, he's got good touch and he can shoot. It's putting all those things together on a consistent basis."
Islami said consistency was another factor of his game that he focused on during his training.
"Throughout my career, it's one game I play well, one game bad," Islami said. "It's been a lot of ups and downs. So far I've been pretty consistent this year, and it's helping me out."
Now that things are starting to come together for Islami, Bennett believes he has the ability to be a force within the conference.
"He's a good college player," Bennett said. "He could become a fantastic college player (with consistency). If you're a fantastic college player in the BIG EAST, it can garnish the possibility of opportunity after."
Bennett said that Islami has been putting in extra time now that he's back with the team. He volunteers to do extra practice and talks with the coach about working on his shooting.
"There's no rust," Bennett said. "Just hunger."

About the Writer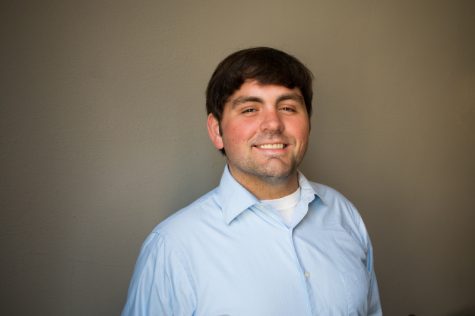 Jack Goods, Sports Editor
Jack Goods is the sports editor of the Marquette Wire, covering the men's soccer, basketball and lacrosse teams. He is a senior from Buffalo, New York...