Former Marquette basketball player, Bradley Center board chairman dies at 52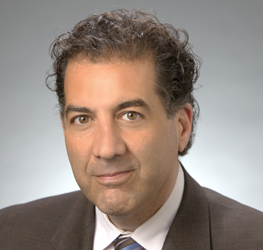 Marc Marotta, chairman of the BMO Harris Bradley Center board and former Marquette basketball player, died Wednesday afternoon at age 52.
Marotta, a 1984 alumnus, died of an apparent heart attack, according to a report from the Milwaukee Journal-Sentinel. The notification of death was received by the Milwaukee County Medical Examiner's Office around 2:50 p.m.
University president Michael Lovell released a statement on Marotta's passing.
"Beyond the thousands of people Marc touched on our Marquette campus, he was devoted to his family and we send our deepest condolences to them," Lovell said in the statement. "Marc has left us far too soon, and he has left an enduring legacy both on our Marquette campus as well as across our community."
Marotta was the first basketball player in school history to be named an Academic All-American. He achieved the honor three times.
"Marc embodied the definition of a true student-athlete," Lovell said. "Marc's leadership stretched far beyond the court as he had a profound sense of civic responsibility on the region's most important issues."
Marotta went to Harvard Law School after leaving Marquette and earned a law degree in 1987. He served on the boards of Summerfest—Milwaukee World Festival and the Boys and Girls Club of Greater Milwaukee, in addition to being secretary of the Department of Administration under Gov. Jim Doyle from January 2003 to October 2005.
"While best known for his role as the chair of the board of the BMO Harris Bradley Center, Marc was always willing to quietly lend a hand to causes close to his heart," Lovell said. "Marc will be dearly missed and we ask that the community keep his family and friends in their prayers."
Marotta is survived by his wife and four children.
Leave a Comment