KAISER: MLB's new rules won't increase number of youthful fans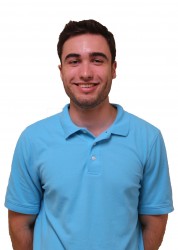 I went to my first baseball game May 18, 1997. Most of what I remember is receiving a promotional Cubs Beanie Baby, Sammy Sosa hitting a towering home run and sitting with my family in the last row of the 400 level. I still have the Beanie Baby somewhere. And for what it's worth, the Cubs won 5-3.
Then came the mythical 1998 season in which Sosa hit 66 home runs en route to an artificially-enhanced MVP season. He was surpassed by fellow juicer, Mark McGwire, who blasted 70 for the St. Louis Cardinals that same year. Sosa went on to hit 63 in 1999 and 64 in 2001 – the same year the San Francisco Giants' Barry Bonds hit 73, a record that will likely never be broken.
Ethical debates about steroids aside, baseball was defined by home runs and therefore, was flashy. And as a first impression with the sport, baseball became the greatest thing, to me, in the history of bases, balls or compound words.
This past March, nearly 18 years after my first game, my dad and I went to our fifth Cubs spring training, and that feeling remains. I'm still giddy during this opening week, too.
But kids these days – I say as I lean back in my rocking chair, smoking a pipe – just don't agree. According to Nielsen ratings, 50 percent of baseball viewers are 55 or older. ESPN says the average age of viewers of its baseball games is 53, while only 47 for the NFL and 37 for the NBA. Kids aged 6-17 only made up 4 percent of the television audience for MLB postseason games last year, a three percent drop from just a decade prior.
The MLB, at least internally, is asking itself how it can pull youngsters back in. There are many ways to do so, and many strategies may be exhausted, but one that is obviously trying to appeal to millennials is making the games quicker. In other words, having less baseball to help baseball.
The average length of a baseball game in 2014 was 3 hours and 13 minutes, considerably longer than past years. To control this, MLB introduced several new rules this season to try and gradually trim the average length of a game down. Some rule changes include requiring all batters to keep at least one foot in the batter's box, adding MLB representatives to time pitchers' warm-up pitches and the time it takes batters to step into the batter's box, and allowing managers to challenge calls from the dugout, as opposed to slowly walking out to notify the umpire.
The hope is these amendments when added up should take some time off those 3 hours and 13 minutes. But it seems weird that a professional sports league would want to make its game more appealing by shrinking the sample size of it. It's counterintuitive to say "people think our game is stale and boring, maybe people will like it more if there is less of it."
Baseball should do all it can, in terms of marketing and branding, to try and attract a younger audience. But speeding up the game is just a reflection of trying to meet the assumed demands of a generation more inclined to read Bleacher Report over long-form journalism, or watch ESPN First Take opposed to Ken Burn's Baseball. It isn't an actual reflection of the game's problems. Watering down baseball is not going to make baseball appealing for those who don't like baseball. It will just make for a quicker version of a sport already found disinteresting.
Baseball's real problem lies in defining itself in its 2015 form. It's possibly just a cyclical decline from the awe of the steroid era, but MLB seems to be in a place where it does not know how to market itself. The 500-foot home runs that defined the late '90s are gone, and the game is increasingly defined by pitching and defense, and quantitatively defined by advanced metrics. Unless you're a nerd like me, this generation and those younger are not going to get excited solely by someone's weighted on-base percentage or ultimate zone rating. It's also behind the times on the web, with an archaic YouTube policy that is quick to take down fan footage of games. I wouldn't expect college-aged folk addicted to list articles, hot takes and "skip ad" buttons to jump on board to a sport driven by numbers and yet illiterate to the interwebs.
But even so, "excitement" is not directly tied to the length of the game, and if MLB can somehow take the very best of baseball in its current form – pitchers' duals, its giant crop of young talent and always-relevant history – and market it the right way, the length of the game won't matter.
MLB is in a weird place where it is trying to re-appeal and market itself to younger generations, but condensing the very thing it is trying to market isn't going to do it. Evolving it, marketing it and possibly in some ways rebranding it, will.
I went to my first baseball game May 18, 1997, and since then probably watched more than 1,000 games (most of them Cubs losses), went to five Spring Training trips with my dad and treated 18-straight opening weeks like holidays. The product has changed over time, though MLB can evolve and adapt to it to pull in younger fans. I see no need to shorten the games and the experiences with them. They're going by fast enough.
Leave a Comment