Post spring break Spotify playlist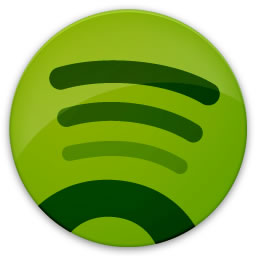 Hang on for a minute...we're trying to find some more stories you might like.
Spring break flew by as usual and now it's time for the busy routines to begin again. Though the semester is halfway over, many students find it difficult to focus on upcoming assignments with summer so close and the taunting of Mother Nature this past week. Here is a collection of songs that will hopefully keep your ambition high in order to handle the endless "to-do" list.
"Sun Hands"- Local Natives
Make sure to turn up the volume  just to listen to this band's amazing harmonies. "Sun Hands," part of the 2010 album "Gorilla Manor" is the perfect tune to blast while finishing any assignment, and even gives encouragement with, "I'll endure the night, for the promise of light."

https://www.youtube.com/watch?v=r39d5d4MYsY
"Fake You Out"- twenty one pilots
The voice of lead singer Tyler Joseph will be stuck in your head as he serenades you with both melodic singing and rap with this electronic-heavy song.

https://www.youtube.com/watch?v=KnthhE071-I
"I'm Good"- The Mowgli's
If cramming for an exam or trying to reach a large word count requirement on an essay is stressing you out, start this song and continue rocking that assignment. Listen, repeat the words to yourself, and keep pulling through.

https://www.youtube.com/watch?v=eHT5KNoWjzY
"Flowers in Your Hair" – The Lumineers
If you're looking for something a little on the calm side, this band is the perfect choice. The smooth guitar riffs and harmonies will help that troubling mind as you push through an all-nighter.

https://www.youtube.com/watch?v=QXIvrH8zj2c
"Electric Love" – BØRNS 
With only five recorded songs, this band doesn't have many songs to choose from, but this track should be moved to the top of your playlist. The catchy beat will have you singing along in no time.

https://www.youtube.com/watch?v=6r9mAs6Uj5A
"Best I Can Do" – MisterWives
If midterm grades have you down, this song perfectly explains the process of trying to raise GPA's by May. This song is part of MisterWives' recent album "Our Own House" that features the rocking voice of Amanda "Mandy" Lee Duffy.

https://www.youtube.com/watch?v=Im4ZyTuFM1c
"Banana Pancakes"- Jack Johnson 
Another chill song that should remind you of your middle school years. Johnson's voice is one that will soothe your stress no matter what you have on your plate.

https://www.youtube.com/watch?v=6Graa_Vm5eA
"Recover" – CHVRCHES 
Another confident female lead singer, Lauren Mayberry jams in this electronic group. The upcoming due dates cause stress for anyone, but as Mayberry sings, you will recover.

https://www.youtube.com/watch?v=JyqemIbjcfg
"Idioteque" – Radiohead 
You can't go wrong with Radiohead and this song will keep you typing away on any assignment with it's heavy beat. It will also make you question your vocabulary while being forced  to look up words like "scaremongering."

https://www.youtube.com/results?search_query=idioteque+radiohead

"Communicate"- The Dunwells 
This slower song will help balance out this uplifting playlist and keep you calm while finishing school work. A suitable ending to this playlist as well as a walk home from another stressful day.

https://www.youtube.com/watch?v=n8meIQhzPWI