GONZALEZ: Give back to MKE businesses this holiday season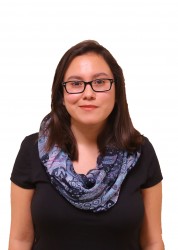 Having just come back from Thanksgiving break and being oh-so-near to winter break, the holidays are fast approaching; a time highlighted by the appearance of string lights, warm drinks and yes, holiday shopping.
Though the season calls for peace and cheer, holiday shopping can be a stressful activity as consumers flock to the stores starting the day after Thanksgiving in hopes of finding the perfect gifts for friends and loved ones.
This Thanksgiving holiday, retailers could be divided into two camps: those who chose to give their employees the holiday off, such as Barnes & Noble, Costco and Home Depot, and those who started their Black Friday sales Thursday, such as Best Buy, Walmart and Toys R Us.
The decision to cut into holiday time sparked several protests; groups such as OUR Walmart called for improved work conditions for retail employees, while the Blackout Black Friday movement urged a retail boycott in solidarity with protests in Ferguson, Mo. It appears many consumers took the movements to heart as the National Retail Federation reported a 5.2 percent drop in shopper turnout and an expected 11 percent drop in sales, both in stores and online, over the long weekend.
Fortunately, this circumstance opens the door for alternatives to your usual holiday shopping. Since 2010, American Express has promoted Small Business Saturday in an effort to boost sales for small business owners. Small Business Saturday has already passed this year, but for those who chose to avoid the Black Friday crowds and still want to get some shopping done, consider supporting local merchants this year instead of big names.
A major benefit of buying local is being able to score some truly unique items. Especially for those who live out of state, one-of-a-kind Milwaukee products and goods make for interesting gifts that cannot be found elsewhere—and yes, there are alternatives to just buying everything from the Marquette Spirit Shop.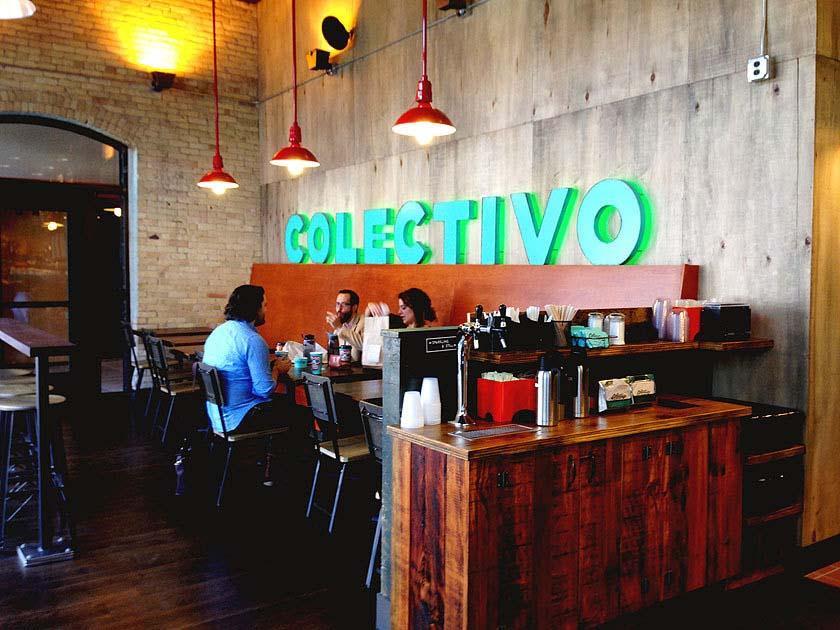 Cafés such as Colectivo, Stone Creek and Anodyne offer just about anything a coffee aficionado could ask for, from unique coffee roasts to Wisconsin and coffee-themed apparel. These businesses are also great locations to study for finals or to avoid studying in a relaxing atmosphere.
Local candy makers also abound: Becky's Blissful Bakery sells handcrafted caramels, while Kehr's Candies and Red Elephant Chocolate offer a variety of gourmet candy chocolates in the Historic Third Ward.
For apparel, there is Brew City Brand in the Milwaukee Public Market, offering designs referencing Milwaukee staples like beer, cheese and bubblers. Also in the Third Ward is Milwaukee Home, which offers more youth-oriented shirts and hoodies donning the Milwaukee Home logo, and Third Coast Style, a boutique featuring trendy items made by Milwaukee designers.
This is only a small fraction of the local vendors that offer great holiday gifts. Local First Milwaukee also offers a directory of locally owned businesses that offer plenty of alternatives for holiday shopping. The possibilities are almost endless.
By shopping local, not only does a consumer get to find interesting wares and gift ideas, but those dollars also help support a local Milwaukee entrepreneur, allowing them to continue doing what they love for a living and producing goods that capture the Milwaukee spirit. It can often be difficult for a small business owner to not only break onto the scene, but to maintain their business over time, with fluctuating costs and stiff competition from larger companies that can make or break their livelihood.
When you buy local, you invest in their business and can keep a beloved shop from shutting down. It is a win-win situation: you find interesting gifts, and the city and its residents get to flourish for another season.
So if you're looking to get some holiday shopping done before leaving campus, consider going local. Many of these locations are just a walk or bus ride away, and trust me, it can help getting off campus for a while when the stress of finals week impending. You can get to know your city, find some cool stuff for your friends and family (or yourself), and help boost the local economy. It is a great way to give back to the community this holiday season.
Leave a Comment