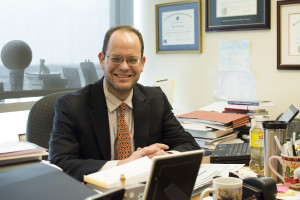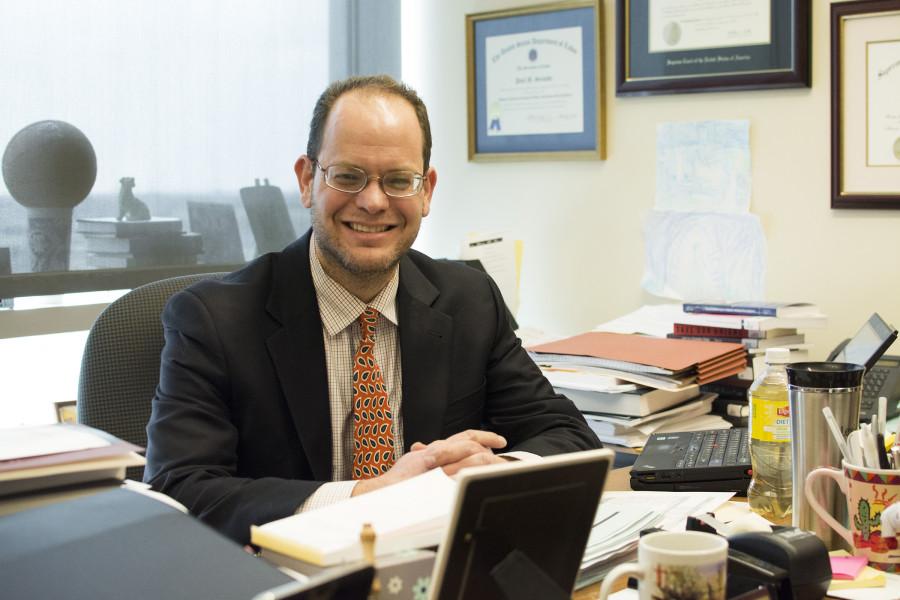 The U.S. Department of Labor appointed Marquette law professor Paul Secunda as vice chairman of its Advisory Council on Employee Welfare and Pension Benefit Plans.
Secunda, who has served on the council as a regular member since January 2013, will now take a leadership role for an added term. He will be responsible for generating reports for the secretary of labor on policies and regulations that affect employee benefits.
Secunda, whose expertise lies in labor and employment law, said he is looking forward to his new duties as vice chairman.
"I feel great because it gives me an opportunity to contribute to the debate about how employment benefits affect the American public," Secunda said.
Matt Parlow, associate dean for academic affairs and Secunda's colleague, said Secunda is nationally recognized for his work.
"It is unsurprising that national leaders turn to Professor Secunda for leadership in this area," Parlow said in an email, "particularly given how widely published he is and his key role in organizing the national (Employee Retirement Income Security Act) conference being hosted by the law school this year."
Though his new position will require him to visit the nation's capital four times per year, Secunda said it will not affect his teaching and research obligations at Marquette.
"This is really secondary to my responsibilities at Marquette," he said.
Secunda holds a bachelor's degree in government from Harvard University and a law degree from Georgetown University, where he graduated in 1997 with honors.
From there, he worked as a law clerk for Judge Murray Schwartz in Delaware. After a four-year stint as a practicing lawyer in Philadelphia, Secunda received his first teaching position at the University of Mississippi in 2002.
He remained in Mississippi until 2008, when he was offered a position at Marquette's Law School.
Secunda now teaches courses in employment law, labor and education law, as well as an introductory class in civil procedure.
Secunda said he was interested in employment and labor law because it was a legitimate avenue to make a noticeable difference in people's lives.
"I've always enjoyed helping people with their real-life issues and this was the way to do that," he said.
In addition, Secunda is a frequent consultant to the federal government in labor and employment law. He authored many amicus briefs for the U.S. Supreme Court, along with a slew of other published articles and essays in his area of expertise.
Joseph Kearney, dean of the law school, said Secunda's work was vital to society as a whole.
"The retirement income of American workers is a matter of fundamental importance for our society," Kearney said in an email, "and I am grateful that Professor Secunda is advancing the mission of Marquette University through not just his teaching and scholarship, but also through his public service in this area."
Story continues below advertisement