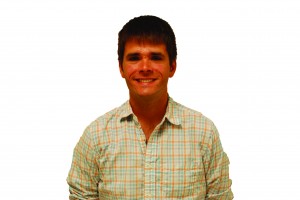 Bitcoin used to be the future of Internet currency. I predict the popular cryptocurrency is on its way out after the collapse of one of its largest exchanges.
When its biggest exchange, MtGox, closed its doors and filed for bankruptcy last week after the loss of slightly less than 750,000 Bitcoins valued at $350 million. The future of the cryptocurrency was left up in the air.
Bitcoin started operating on the Internet in 2009 for a few cents a coin. Today, its value is in a state of constant fluctuation, but is trading around $600 per Bitcoin. Until recently the coins could only be spent online, but a minuscule number of retailers and food establishments have begun to accept the virtual coin as payment. To buy Bitcoins, you operate through an exchange, an online marketplace where you can buy and sell the coins using the currency of your choice. A Bitcoin ATM and various Bitcoin vaults to store your virtual currency in the safety and security of a physical building have also been established.
The coins themselves are an alternative to physical currency but, unlike the American dollar, are currently unbacked and loosely regulated. Both of these circumstances could be disastrous in the long run.
MtGox, originally set up as a market exchange for the game "Magic the Gathering," was one of the largest traders of Bitcoins. Right before it shut down, the currency was trading above $1,000, and afterward it dropped to around $500.
The big problem here was that MtGox was uninsured. So unless governments and financial institutions deem otherwise, $350 million is missing, and there is nothing the owners can do about it. The most unnerving part is that the team at MtGox has no idea where the money is. As investigators explore the idea that MtGox's collapse was caused by hackers trying to make a quick buck, the cryptocurrency is going to plummet.

As for the future of the cryptocurrency, I don't think there should be one. Bitcoin is an interesting idea, but unless it can secure some sort of monetary backing, likely from the Fed, it will never work. That is an unlikely possibility as the U.S. government believes online currency is associated with the sale of illegal drugs. The market is fluctuating too rampantly, causing wide price discrepancies. Also, exchanges are not secure, with hackers frequently stealing massive quantities of the currency and getting off scot-free.
Another big problem is the lack of market adaptation in the economy.
If Bitcoin were more than an online, niche currency, the market would've adapted to suit it. Sure, some places, like a Subway in Pennsylvania and various charities, take it as payment, but if you walked into a Target or a McDonald's and tried to pay with a Bitcoin, you would just receive blank stares. If Bitcoin were taken seriously, a larger part of the market would adopt it.

I don't see the market expanding to accommodate Bitcoin. No regulators are stepping forward to back it, and stable growth and a sustainable economic model for its control and regulation are nonexistent. My money definitely won't go toward supporting it in its current form. 

The only thing I see is a very active Reddit community talking about the plummeting price of Bitcoin as the market panics and investors sell off their coins. If Bitcoin wants to be taken seriously, its exchanges have to meet in some sort of constitutional convention and regulation needs to be figured out. The current model clearly isn't working.

Unless these issues are addressed, expect to see Bitcoin in the footnotes of an economics textbook in a chapter about failed currencies.