NOWAK: Breaking down depression stigma one star at a time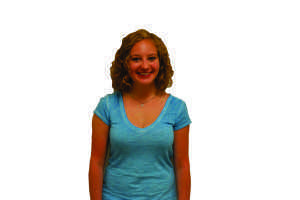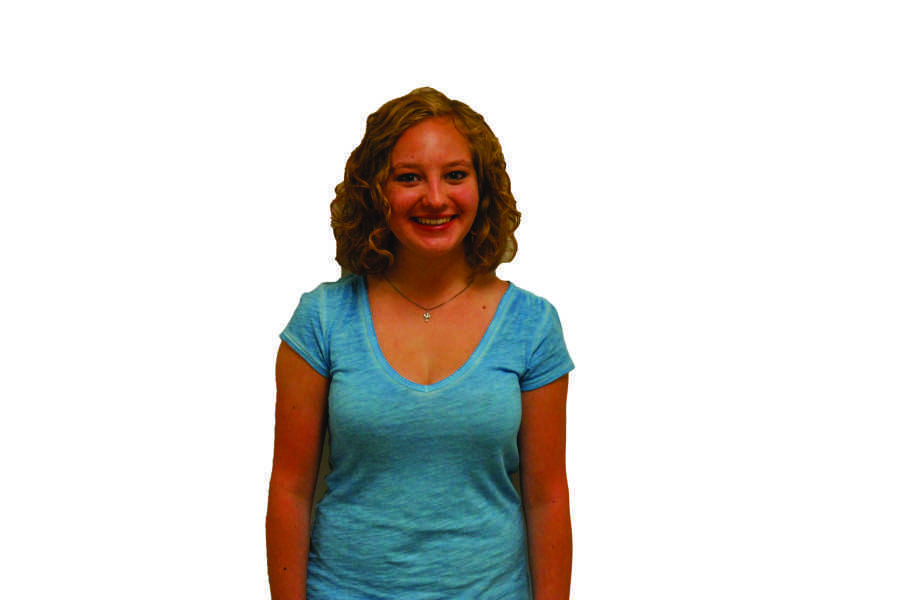 Last week, Harper's Bazaar released an interview with Lady Gaga as the cover story for its March issue. It seemed like a fairly standard celebrity interview, with questions aimed at a six-year-old's intelligence ("If you were an animal, what would it be?") and answers Gaga has probably long since memorized (She's a unicorn. Does that surprise anyone? Didn't think so).
But when the magazine asked her for the biggest thing she's learned about herself, the pop star opened up about her intense struggle with depression at the end of 2013. It was by no means an otherwise easy time for Gaga. Her latest album, "ARTPOP," was met with mixed reception, and she publicly parted ways with her longtime manager, Troy Carter. On top of that, she had uncontrollable feelings of sadness.  "I couldn't even feel my own heartbeat," she told Harper's Bazaar. "I was angry, cynical and had this deep sadness like an anchor dragging everywhere I go. I just didn't feel like fighting anymore."
Gaga has hinted at her depression before, but this is the most transparent she has been on the issue. And I applaud her for it.
More than 15 percent of the American population currently has depression, but only one-third of those individuals will seek treatment due to the social stigma associated with it. That stigma is seen in the TV shows and films that portray mental patients as killers and villains and in the discrimination against the mentally ill in the workplace.
Well aware of the prejudice, the mentally ill generally feel they have no choice but to hide their suffering to avoid the stares and isolation from people who would rather not see them at all than watch them struggle to live normal lives. More than 38,000 of those living in the United States commit suicide each year as a result.
The shame that comes with admitting depression is spurred by the belief that it is a flaw in character, not in hormones. It doesn't make anyone less qualified in any regard, but it does mess with the ability to recognize personal worth.
Speaking out about a personal struggle with depression would cause anxiety in anyone. When celebrities come forward, they have the added commentary from tabloid magazines and entertainment columnists (hi). If you search "Lady Gaga depression" on Google, you get over 13,000,000 results in 0.39 seconds.
At the same time, the admission also brings the issue necessary attention that could help combat its stigma. Lady Gaga, arguably the most eccentric celebrity of her time, has something in common with 350 million other people worldwide. At least a few of those millions are fans who could learn from her example and gain confidence to open up about their illnesses and get help. The rest can at least learn something from her public revelation. If a superstar can get through it, why can't we?
And Lady Gaga isn't alone. Christian Bale, Jim Carrey, J.K. Rowling, Angelina Jolie and Richard Dreyfuss are only a few of the dozens of celebrities who have opened up about their mental health issues. When Catherine Zeta-Jones went public about having bipolar II disorder in 2011, Dateline NBC host Jane Pauley praised her decision, saying she "made the world a safer place for people who have the diagnosis."
The only potential problem with these testimonials is their presentation. Once the story hits the tabloids, the urgency of the problem could be lost in the midst of sex scandals and weight-loss tips running alongside it. Readers cannot afford to glaze over an issue of such national importance.
More than one-third of college students have severe psychological problems like depression, including people you see every day. The girl sitting alone in the Alumni Memorial Union. The smiling DR in the lobby of your dorm. The guys playing pick-up in the Rec Plex. Your roommate. Their symptoms may not be obvious – they don't need to be theater majors to hide their sadness. They may not see any way out of their unexplainable grief, too ashamed to even think about treatment.
But when they read about other people – especially celebrities who they admire and look up to – who are going through the same thing, it makes the disease just a bit more bearable. Soon, more victims start talking about their experiences. Barriers are broken, and the mind-crippling stigma slowly loses its grip on society.
All because one Monster spoke up about depression.