GOODMAN: With page cuts, board gambles with quality, future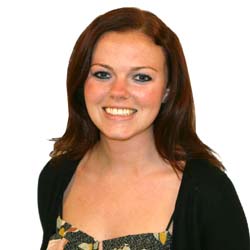 My grandfather, Jim Chapman, was one of the most incredible people I have ever known. His enthusiasm and wisdom made hour-long conversations feel as if they lasted minutes. The happiness of others was his top priority. And his genuine love and care for his family and community were truly admirable.
There was something else about him, though, that makes me lucky to call him my grandfather.
Every Tuesday and Thursday he visited The Marquette Tribune's website and read not only my articles, but many of the others, too. Although he lived in Ohio, he used the Tribune to immerse himself within the Marquette community. He could speak about campus news almost as well as I could.
He would often give feedback on which stories he liked and how others could have been improved. Most days he would walk to the nearby deli and share Marquette and Milwaukee news with his grandpa friends.
At holiday gatherings he and I would discuss the direction in which journalism was heading, and I would bring print copies for him to read. There is even a framed copy of The Marquette Tribune's 2010 Wisconsin election issue hanging in his home.
My grandfather passed away last June, but he was one of The Marquette Tribune's biggest fans.
When news broke that the Tribune was facing page cuts, one of my first thoughts was: What would my grandpa say? He would have said not to take "no" for an answer, that print journalism is worth fighting for. And I agree.
University-wide budget cuts may be necessary, but that doesn't mean cutting the newspaper is part of the solution. Yes, it would help cut costs now, but it's important to consider the potential long-term costs that such a quick fix would mean.
Over the years, The Marquette Tribune and its staff have helped me develop as a writer, learn how to follow deadlines, look at a story from all angles, report objectively and edit. My experience has helped me improve time management skills, develop my work ethic and sharpen my mind to think openly and critically. The Trib has served as one of my many Marquette "families" and continues to provide incredible opportunities and relationships.
I'm the journalist I am today because of The Marquette Tribune – not because of my classes. And future Marquette journalism students will not gain the same skills and experiences I had if the print publication's pages are cut or placed entirely online.
When prospective students tour Johnston Hall, they don't ask about the J-Pad or the student media's online presence. Instead, they ask how to work for the student newspaper. They want to see and read the paper and add it to their collection of other college publications.
So what happens when all we have to show these prospective students is an ad-filled, eight-page paper that looks more like a tabloid? Or even worse – when we can't show them anything because the entire publication is online?
The quality of students in the program will decline, which in turn will hurt the college, decrease the applicant pool and result in even fewer people working for the publication whose page cuts began this never-ending cycle.
Goodbye, prospective students and tuition dollars. See you later, Milwaukee Press Club awards and Best All-Around Non Daily Student Newspaper.
Money is important, but simply slashing the paper in half will not help in the long run. There are other options, and the extreme support demonstrated over the past week from Tribune staffers, students and faculty across the university alumni, has proven that alternative options deserve to be examined.
Create and conduct a readership survey, decrease unnecessary circulation numbers or simply ask for our input first – there are a lot of us who would have no problem giving up salaries if it means the paper's length will remain the same.
The Tribune staff puts in a lot of late nights, phone calls and long hours on WordPress to make the newspaper what it is. Don't take away the physical product that showcases all the hard work.
If not for us, reconsider for the student body and entire Marquette community, surrounding Milwaukee area, alumni and those all the way in Dayton, Ohio, who read the paper each week.
Student, university and community news matters. Print journalism matters. And The Marquette Tribune matters. So for the sake of the past, present and future of this university's journalism program, please do not cut that importance in half.
—
Brooke Goodman is a senior studying journalism and political science. Email her at brooke.goodman@marquette.edu with anything you'd like to see her write about.