MANNO: Recognize the value in the video game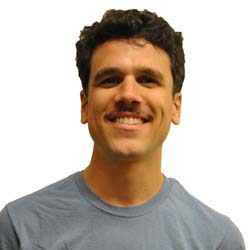 I am by no means a "gamer." My lack of skill in most video games is eclipsed only by my lack of coordination swinging a baseball bat. But when I find a game I enjoy, I tend to get hooked.
I've found myself watching out for the releases of video game sequels lately. Some of the most popular franchises have recently released sequels, from "Halo 4" to the forthcoming addition to the "Grand Theft Auto" family. These games will never fall off the map, it seems, and there must be a reason for it. Maybe society really has progressed in its attitude toward video games. Over the past 10 years or so, there have been big advances in the acceptance of video games as legitimate, significant entertainment. As there should be.
I think a big part of this is the growth of the video game as an avenue for literature. Really. The best games being released today go beyond graphics and map size and reach for a sticky plot filled with recurring characters and big-eyed settings. Literature has always been a place to test new waters, so could it be taking a more modern form?
The games that tend to catch me are the ones with big storylines. Granted, I still play some just for the visual wow factor or because it's fun to shoot stuff – "GoldenEye 007" or "Star Wars Battlefront" rest easy at the top of the list. I'll also take any of the Mario games with full satisfaction and will accept any challenge in a contest of "Mario Party 2" mini-games.
But have you thought about the "Legend of Zelda" series? These games have all the makings and merits of your favorite book series: a valiant hero, an increasingly complex timeline, a beautifully crafted setting, dozens of characters and a creative plot each time a game is released. If we're going to value Mr. Potter as the villain of "It's a Wonderful Life," why not recognize the creation of the villainous Ganondorf with the same reverence? I think some do.
Now, I'm much more likely to pop in a movie than to boot up the ol' PS2 (the highest I've upgraded in the video game hierarchy), but I've had my share of favorite games. A few months back I tried to take another stab at "Kingdom Hearts II," and that's about as far as I've progressed down the video game timeline.
If you invest some time into video games, I think you'll find that some of the best stories being released today are within them. Developing these worlds requires not only a staff of graphics artists and weapons experts – they need writers, too!
During the 20th century, public attitude toward comic books followed a similar timeline to that of video games today. One of the overarching themes of comic book history is the acceptance of the medium as legitimate storytelling – not kids' cartoons or scribbles on a page, but engaging literature that makes use of your imagination. Take the intricate re-tellings of Superman or the nonfiction narrative of "Burma Chronicles" – a comic book can be a complex story. The same happened with novels. And rock and roll. And cubist paintings. And silent movies.
That's not to say that video game narratives always fit the high standards of good storytelling. For every "Legend of Zelda," there's a half-hearted attempt of a game with little plot and some superficial playability. Just like there's one for every "Raging Bull" in the movie-verse, and one for every "Tale of Two Cities" in literature. All media have their sellout points.
This is the way of the world these days: what was once undervalued as a low form of culture becomes high once people realize it's time to accept it. And once we tap into this, the possibilities for creative storytelling are endless. I'll always have fiction books on my shelves and movies in my Netflix queue, but maybe it's time to start adding some new types of stories to the list.
Leave a Comment