Five For Fighting speaks and sings to MU students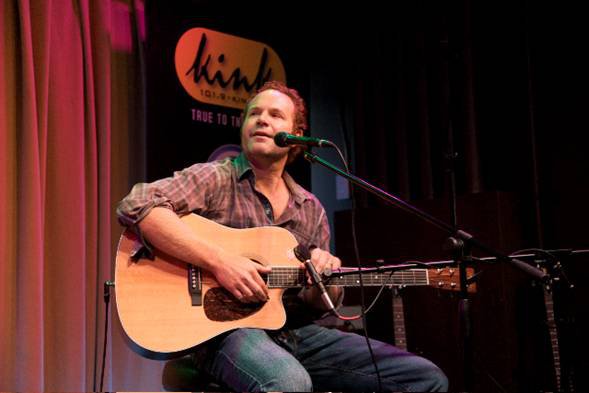 As a singer-songwriter performing under the stage name Five For Fighting, John Ondrasik has released five studio albums and is known for his hits including "100 Years" and the Grammy-nominated "Superman (It's Not Easy)."
His albums have reached platinum and gold status, and his songs have charted on the Billboard Top 40. As a musician, his trademark piano-rock songs have been heard everywhere from movies to TV shows worldwide.
However, Ondrasik is more than a musician. Besides writing, recording and producing music, Ondrasik works with charitable organizations and is a social activist, concerned with promoting a message of hope and change throughout the U.S. In fact, Ondrasik will be speaking on Marquette's campus to discuss his experience with charity work and perform a few of his songs.
He was expected to appear Wednesday night, but unfortunately he became ill and had to postpone his talk. MUSG is currently attempting to rescheduling.
In 2007, he started "What Kind of World Do You Want?," a video-charity website where users would get the chance to upload their videos answering the title question. He donates a certain amount of money for each view that the videos get, and the money goes to different foundations such as Augie's Quest, Austism Speaks, Fisher House Foundation, Save The Children and United Service Organization.
"It started as a project that allowed people to be creative and made giving back interactive and fun," Ondrasik said in an interview Tuesday.
The charities supported by "What Kind of World Do You Want?" became involved in the project in different ways. Some of them approached Ondrasik initially to get involved, but others, such as the United Service Organization, got involved because of personal experience and connections.
"Superman (It's Not Easy)" gained popularity in part as an anthem following the tragic events of 9/11 due to its lyrics ("Even heroes have the right to bleed"). As a result, Five For Fighting has performed the song in various concerts honoring the heroes who emerged from the tragedy. He feels a personal connection to the troops, as well as to other people who work daily to make the world a better place.
Aside from performing and touring for the troops through the United Service Organization, Ondrasik also worked to plan and release a 13-song CD that would be distributed for the troops. Artists from multiple genres have come together on four different occasions to produce the "CD for the Troops" that has been given away to those in the armed forces, as well as their families.
"I've been fortunate to be able to live out my childhood dream," Ondrasik said. "Music is such a great emotional medium. It can be used and attached to so many various causes."
While promoting social activism and his organization, Ondrasik is also hard at work on his sixth studio album, which is half finished and should be released sometime next spring.
"It's a record that will surprise people," Ondrasik said. "I've always been song-driven, but it's more of a rock record. As you get older, you feel the need to keep things fresh."
Ondrasik's visit to Marquette is part of MUSG's Speaker Series and the "Big Questions Marquette" program.
"The theme of the talk and concept is part of the Big Questions," Ondrasik said. "I want to talk about some of the top songs I've written over the years and what I've learned through my successes and even failures."
Aside from talking about his experiences with charities and making a difference, Ondrasik plans to perform some crowd favorites and top hits from throughout his career.
He hopes Marquette students, as well as young people across the globe, realize they have the power to make a difference. While being that difference does include passion and creativity, there's always the element of hard work necessary to be successful.
"Be passionate, but be rational," Ondrasik said. "You have the luxury to be young and change your mind. So much of success is having a strong work ethic combined with passion."
Before Ondrasik started recording as a musician, he was in school with a completely different goal in life. He graduated with a degree in mathematics from UCLA but changed his major about three times.
"I ended up being a rock musician," Ondrasik said. "I had my passion, and you have to be excited about what you're doing. It's strange how things work out sometimes."
Interestingly, the kind of world Ondrasik envisions for the future has a Marquette touch.
"I want an Al McGuire world," he said. "I want a world where everyone has the opportunity to pursue their dreams."
Leave a Comment