Reader submission: Don't sever the parental tie during college
I've been away from ho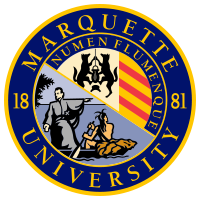 me for a little more than a month now, and within that time span, I've come to learn a lot about myself. Most importantly, I learned that I most certainly do not know everything.
I have to admit, I never did my own laundry before college, and I know I'm not the only one. The first night I attempted to clean my clothes myself, I had no idea if a white shirt with a little bit of color on it should be washed with the colors or the whites. All I could do was stare at it and hope that it would tell me where it belonged.
Then there was the time I tried to print out my English assignment and my printer wouldn't work. I don't know how many times I read through the manual only to have my sassy printer reject the paper.
What about the time I left my key in my room and had to explain myself to the people at the front desk in my monkey slippers? That was fun.
Needless to say, I do not hold all the answers, and without the help from my parents (and cell phones), who knows if my shirt would have been ruined, if my printer would ever work or if I would be locked out of my room for hours?
Although I — along with fellow Marquette students — have grown up, you are clearly never too old to receive support from your parents.
Just the other week I had my first college exam, and as the days came closer to my test, my anxiety rose tremendously. However, when I woke up the morning of the big day, I saw a text my mom sent saying, "Good luck today! Relax and believe in yourself!"
Her text released some of the butterflies I had inside and helped me conquer my exam.
There is no time limit when it comes to asking your parents for advice or receiving their support. It is not like after 18 years we suddenly are expired cargo and get thrown out like old milk.
Of course, the connection between parents and children can be a love-hate relationship at times. Not all relationships are perfect. I certainly know my relationship with my parents isn't always sunshine and rainbows.
But where would you be without the love and support from your parents, or guardians for that matter? Our parents and loved ones push us to be great because they can see our potential, even when we can't.
I think college-aged students need to remember that they're not the only ones adjusting to living on their own. Their parents are also adjusting to the absence of a child.
I hope that after Parents' Weekend, students realize how much their parents care about them. Remember that your parents are on your side and they deserve thanks for everything they have done and will continue to do for you.
Sure, we don't always see things eye-to-eye and most likely got a lecture on keeping our rooms clean all weekend, but in the end, parents and guardians do these things for us because they love us.  So the next time you pick up your phone, think about calling your parents, whether it's just to talk or ask how to do laundry.
Hannah Byron, Freshman,
College of Communication
hannah.byron@marquette.edu
Leave a Comment