Marquette and one-win St. John's play to scoreless draw
Golden Eagles out-shot Red Storm 20 to 10
Hang on for a minute...we're trying to find some more stories you might like.
Following Marquette's loss last week to NIU, head coach Louis Bennett said he was worried about the team not being able to finish its chances. The team was once again unable to bury opportunities in key situations, drawing 0-0 on the road against St. John's.
"The pressure that we put on, the expectation would be that we would score," Bennett said. "Those games can sometimes be very frustrating."
The Golden Eagles doubled the Red Storm in shots, 20 to 10, but could never beat keeper Jordan Stagmiller. That didn't mean they weren't without very dangerous opportunities. The Golden Eagles were frequently swarming around the box, but the disciplined Johnnies never gave them too much space.
"I thought the goalkeeper was their man of the match," Bennett said.
In the closing minutes of regulation freshman Jesper Larsson got a nice ball at the top of the box, but his shot was saved. Junior Louis Bennett II dove to try to head-in the rebound, but he couldn't generate enough force to get the ball through numerous defenders.
Redshirt senior David Selvaggi nearly scored the game-winner three minutes into overtime. His shot was headed to the top right corner, but defender Devin Morgan headed the ball away at the last moment.
Freshman keeper Wicho Barraza earned his second career clean sheet in the draw.
The draw moves Marquette to 3-2-2 on the season and is somewhat of a disappointing start to BIG EAST play. St. John's came into the game with a 1-6-1 record, placing them ninth in the conference.
Marquette will need to find the antidote to its scoring woes fast, as they will be up for a big test against No. 14 Notre Dame Tuesday. The Irish were ranked second in the country before an upset against Xavier last week. Bennett said he's hoping to even out playing time in the next two games to keep players fresh.
"We haven't had a lot of success against Notre Dame historically, but I've always enjoyed going and playing against a team and a coach like Notre Dame and Bobby Clark," Bennett said. "They've got a different style. That's the beauty of our game."

About the Writer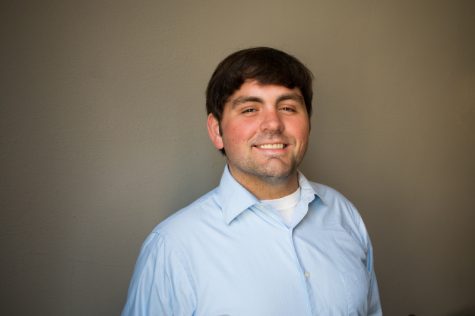 Jack Goods, Sports Editor
Jack Goods is the sports editor of the Marquette Wire, covering the men's soccer, basketball and lacrosse teams. He is a senior from Buffalo, New York...