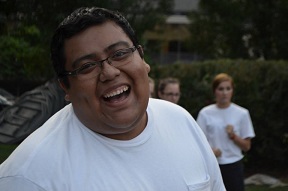 Gilberto Vaquero, a senior in the College of Communication and Marquette Yik Yak representative, has experienced both support and push-back from university members while promoting the social media platform.
Vaquero has been a Yik Yak representative for about a year. He said the interview process was done with an online program that prompted written and video responses.
"I think that (Yik Yak managers) can definitely see who you are in the video interviews," Vaquero said. "I think I have a very approachable personality and people wouldn't be afraid to ask me questions."
Vaquero said Yik Yak managers give him merchandise to distribute on campus, and they trust him with event planning and management.
Story continues below advertisement
"I have to do everything on my own," Vaquero said. "They'll provide the tools, but they expect me to follow through."
But it hasn't been easy for Vaquero, who has faced challenges and negative feedback while doing the work. Yik Yak allows students to write anonymous posts, which have been offensive and insulting at times.
"Marquette saw Yik Yak as a negative thing and didn't want to associate with it," Vaquero said.
Vaquero was denied a table in the Alumni Memorial Union to distribute Yik Yak branded materials. The university told him that Yik Yak does not align with Marquette's mission statement.
During orientation week, Vaquero met with Marquette Student Government President Zack Wallace, a senior in the College of Arts & Sciences, who said he was unaware Marquette had a Yik Yak representative until this summer.
"I asked if (Vaquero) would be interested in chatting with me about how we can work with Yik Yak, because while there are some bad things, it doesn't have to be bad," Wallace said. "He was totally on-board with us saying that we as peers can say that this is our social media too. Between him as the rep for Yik Yak and us as student government, I think it will be really powerful."
MUSG Vice President Aliya Manjee, a junior in the College of Arts & Sciences, said the group is working on a project called Take Back the Yak, which will have students on Yik Yak post and up-vote positive messages, while down-voting negative or insulting ones.
Vaquero said he tried to convey Yik Yak's image in a positive light when a student approached him with concerns about posts she saw on the app. He said this incident was an opportunity for him to work on his customer service skills.
"After having a conversation with a concerned student, I learned that customer service is very different for different jobs," Vaquero said.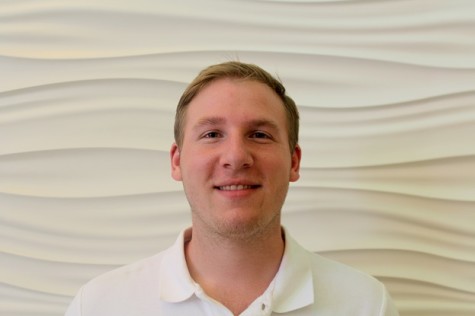 There are other brand representatives at Marquette, including Ben Dombrowski, a sophomore in the College of Communication, who works for Mountain Dew Black Label.
Dombrowski's tasks include representing the company on social media, planning events and distributing merchandise.
"I sent in my application, resume and everything on a Friday, and I heard back from them on a Monday morning, had an interview the next day, and was hired by that evening," Dombrowski said.
Dombrowski compared his representative work to homework assignments, and said supervisors are flexible with him reporting his duties. Through reporting, he shares the popularity of promotions and how students on campus receive the social media activity.