PATEL: Indiana's law cannot stand up to today's standards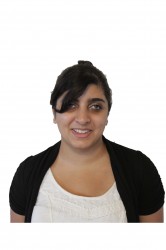 Progress seen throughout history is more than an upward trend with gradual moves forward in the midst of unfortunate pushes back. Ultimately, it takes time and tolerance for social progress to be made.
The achievement of equal rights for all has been a long struggle in the United States. Progress has been in flux for women, ethnic minorities and LGBTQ groups. Efforts continue to ensure people are afforded the same privileges within the social sphere.
Last week, there seemed to be a step back in the rights of same-sex couples. The state of Indiana voted to enact a religious freedom law which will allow businesses to deny services to same-sex couples on the basis of religious views. This law in Indiana is somewhat shocking as same-sex marriage is legal in the state. It seems that progress has been set back or just circumvented for the benefit of some.
Many large organizations associated with the state have responded to the law and vow to seriously consider moving future events out of the state. The NCAA, whose main headquarters are in Indianapolis, spoke out against the new law and focused on how it would affect its athletes and those visiting for the Final Four held in the state capital next week.
As other important organizations continue to speak out, the state of Indiana stands to lose millions if events are canceled and held elsewhere. "Gen Con," a large video game convention held in Indianapolis, is the largest event which could have a real economic impact on the state. Last year, the convention brought $50 million to the state, making talks of moving the event a major economic and tourism concern to Indiana. The law, besides being a major hit to gay rights, could take a great toll on the state's well-being and reputation.
The backlash from this law being put in Indiana is more than just social. It also sparks national talks, as Indiana is not an isolated incident. Nineteen other states have similar laws and there is still a federal version. With real concerns being voiced by companies and organizations, it makes this an economic concern for the state as well as a concern for the reputation of the state. Greater awareness needs to arise from this particular case.
While the United States advocates for religious freedom, this law is discriminatory and threatens other freedoms. If this is the case, the country is moving backward in its progress toward equality for all. Religious freedom is something that should be protected, but human rights and equality should be protected above all else.
This law is more trouble than it is worth for Indiana and its citizens and visitors. It seems to be more about appeasing a few than for the greater good of the state socially, economically and in many other ways. Indiana's reputation is diminishing fast and negatively affects much more than what people might see on the surface.