Dining Hall Showdown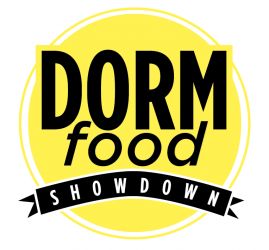 Everyone is biased about their favorite dining hall based on food and other criteria, but which one is actually best? 
Marquette Place:
Best Meeting Spot
Marquette Place is by far the best spot on campus to get something to eat. Its AMU location makes it fairly convenient to everyone – even for visitors and commuters. With enough space to comfortably seat many hungry students during rush hours, it has also become a common meeting spot for the Marquette community. In Marquette Place, you will always be greeted by friendly (not to mention hilarious) staff and find the most variety of dining options available on campus. It also is a good place to eat by yourself. Still, Marquette Place has its flaws, like meal swipe restrictions. Especially during rush hours, there can also be huge lines and long wait times. Apart from that, it does not open on weekends and closes at 4 p.m. on Fridays, which is something to keep in mind.
Must Haves:
Chicken Tenders
Meal Swipe Salads
Meal Swipe Sushi
McCormick Hall:
Best for Flirting
The McCormick dining hall might not sound like the most obvious choice, but it definitely is the best (or the only) dining hall that is nearly always open. Sure, it isn't open 24 hours, but it opens at 7:15 a.m. and closes at midnight. Although the food in McCormick cannot really compete with other dining halls, its convenience and great location make it a very accessible option to students. McCormick also has several weekly specials, such as taco night, warm cookie night and their iconic spins on mac 'n cheese with chicken nuggets. Still, McCormick Hall has a tendency of being understaffed, serving small quantities of food and having perhaps the worst table setup of all dining halls. Still, a sandwich bar, soft-serve ice cream and stir-fry bar open at such convenient times makes McCormick a great on-campus dining option.
Must Haves:
Soft serve ice cream
Chicken nuggets and mac 'n' cheese
Warm cookie night
Mashuda Hall
Best Breakfast
Mashuda Hall is home to Marquette's very own diner-style cafeteria. It is beautiful and has a one of the best dining hall atmospheres on campus. This is where you will find the best breakfast menu at Marquette, so be sure to stop by early in the morning and cross that off your bucket list. Don't worry about timing because they serve breakfast combos even after breakfast is long over, definitely one of its best characteristics. The diner does have one big downside, however. If you don't actually live in Mashuda, its location can be a problem. Apart from the distance, the other drawback from wanting to eat there often would be its contribution to the dreaded "freshman 15." Let's face it, good food isn't always the healthiest. Maybe the hike to and from Mashuda would help lose that diner weight.
Must Haves:
Omelets
Soup of the Day specials
 Brew Bayou
Best for Studying
The Brew at the AMU not only is one of the best locations on campus, but also one of the best atmospheres. The coffee shop has an easygoing vibe that seems to attract all types of people, which means it isn't always easy to find a table. Although limited seating can be a problem, the Brew can be a great place to study (or binge-watch Netflix while pretending to study.) There are computers available, comfy seats and coffee only a few short steps away. Of course, Marquette's Brew Bayou coffee has nothing on actual Stone Creek Coffee, but as college students, we just take what we can get. Luckily, the Brew has several other locations around campus to make up for its pattern of limited seating. They offer interesting monthly coffee specialties, as well as a great variety of tea options. It's definitely a great place to visit if you can ignore the huge list of meal swipe restrictions.
Must Haves:
Monthly coffee specialties
Pastries
Tea selection
The Annex
Best Atmosphere
The Annex offers the most interesting atmosphere on campus thanks to its sports bar similarities, including memorabilia of Marquette athletes and coaches. With large televisions and daily specials, including inexpensive wings, this is a great spot for students to meet up and relax while watching their favorite sports team on the many screens. It also gives students the opportunity to go bowling or play billiards or arcade games while their wraps or chicken fingers are being made. Though it has a unique atmosphere, only one meal swipe per week and somewhat pricey items cause students to often find food elsewhere. The Annex has great specials and an even better atmosphere for students.
Must Haves:
 Straz Tower
Best Healthy Spot
Straz Tower is the residence hall that offers the largest variety of healthy options for students. With different stations similar to the other residence halls, Straz has become a favorite for many students because of the healthy food selections. With fresh muffins, a customizable salad bar and a stir-fry bar, no wonder students make the trek to Straz. Though the food is top-notch, the location is not. This residence hall's food is on the edge of campus and a far journey for many students. The option to eat at Straz is only available during the week, as the residence hall is closed during weekends, leaving less options for students on campus.
Must Haves:
Salad bar
Muffins
Stir-fry bar
Cobeen Hall
Best Cooks
Cobeen Hall has it all–location and excellent food. The variety of meals that cycle through the menu at Cobeen give students something new each day, straying from the repetitiveness that some other residence hall cafeterias have. The cooks at this residence hall, employees of Sodexo, offer high quality food ranging from Hawaiian pizza to other specials throughout the week. Cobeen allows students to be comfortable as well, with its large accommodating seating areas that separate the busy lines of hungry students from those enjoying delicious meals. Cobeen seems to only have one fault: it closes early. If Cobeen remained open until midnight, it would be visited far more often.
Must Haves:
Hawaiian pizza
Hot cookie night
Weekly specials
Schroeder Hall
Best Portions
 Schroeder Hall's Italian-style meals offer large portions and many sides, but the variety of the menu is slim. Every Marquette student must try the infamous chicken parmesan as an underclassman. The three stations give students choices, but the cafeteria keeps the options at those stations relatively the same each week. The staff of Schroeder is always welcoming, patient and efficient when there are large lines. With later hours and a central location on campus, Schroeder is a prime spot for a fourth meal for students, that is if they can make it through the impossible door while leaving the cafeteria.
Must Haves:
Chicken parmesan
Make-your-own pasta
Carrot cake