PATEL: Milwaukee holds promise for new graduates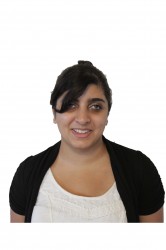 Milwaukee isn't most people's idea of a fun up-and-coming city. When asked where people want to go after graduation, most would name big cities like Chicago, Boston or New York. These aren't always the most pragmatic choices, as the benefits of finding employment after graduation in Milwaukee are numerous, but there are some unexpected reasons to stay.
While people dream of moving on to bigger and better things, staying in Milwaukee or Wisconsin in general, one can be assured that the name Marquette means something. Marquette is arguably one of the better universities in the state and the name holds not only recognition, but prestige. This can make finding a job easier than if one looked in other cities where degrees from local universities hold more weight.
In addition to name recognition, there are likely to be alumni reviewing applications. A 2013 survey showed 46 percent of Wisconsin alumni leaving the state to find employment and later returning. Those hiring may want recent graduates who therefore stand to benefit from starting out in the city of Milwaukee.
In recent years, Milwaukee began to appeal to a younger demographic. With new businesses starting up and a growing cultural atmosphere, Milwaukee can not only be beneficial to one's career, but also to one's development as a well-rounded adult in a budding city.
As many of us seniors hoping to find employment after graduation know, starting salaries will most likely be on the lower end of the spectrum. If one chose to live in a big city such as Chicago, one can be assured that living costs would be significantly higher than in a smaller city like Milwaukee. The cost of living in the downtown Milwaukee area is oftentimes half as much as the cost of an apartment in downtown Chicago which adds to the appeal of new opportunities.
After spending almost four years in this city, many want to start their careers and adult lives elsewhere. For some, other cities present better opportunities for career growth in their area of interest, yet many can get a great start right here. Marquette encourages students to seek out internship opportunities which is a requirement for several areas of study it is required. Those are local connections that can give one a leg up after graduation and there's the chance of post-graduate employment at some internship placements.
Getting off campus can also provide the changes graduates crave. Living in different places within the same city can present different experiences that make for a new beginning.
For me, it took a lot for me to appreciate Milwaukee and now that I do, I feel like there is still so much to explore, and there are many career opportunities and chances for personal growth. Starting a career in a familiar place, where I have an idea of the network and opportunities, is preferable to me to a place where I am completely unfamiliar with. While the challenge of making it in a new city would be half the fun, the challenge of making the most of this city can be equally beneficial.
Leave a Comment