Looking for a good Milwaukee St. Patrick's Day?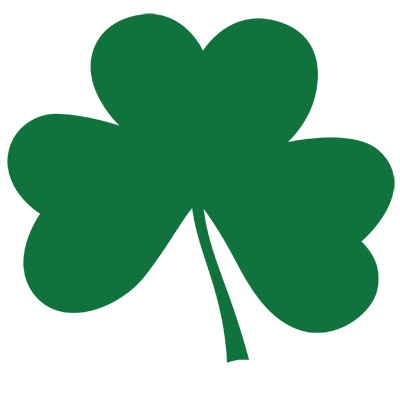 The Feast of St. Patrick is upon us. Technically it isn't a federal holiday in the United States, but St. Patrick's Day is recognized throughout the country as a celebration of Irish and Irish- American culture. The celebrations include prominent displays of the color green, eating and drinking, religious observances and parades. Before delving into what Milwaukee has to offer on this festive day, let's talk about its history.
St. Patrick's Day is a cultural and religious celebration held on March 17, the traditional death- date of St. Patrick, who is the foremost patron saint of Ireland. The Catholic Church, Anglican Communion, Eastern Orthodox Church and Lutheran Church have observed St. Patrick's Day since the early 17th century. This day celebrates St. Patrick and the arrival of Christianity in Ireland. It also celebrates the heritage and culture of the Irish. Traditional celebrations involve public parades, festivals, Gaelic gatherings, the wearing of green attire and an abundance of shamrocks. Initially, Christians would attend church services on this day, and Lenten restrictions on drinking alcohol and eating were lifted, which encouraged and propagated the holiday's tradition of alcohol consumption.
You may be wondering, who is St. Patrick and why is he so important to Ireland. What is known of him comes from the "Declaration," a book allegedly written by Patrick himself. It is believed he was born in Roman Britain into a wealthy Romano-British family.
His father was a deacon and his grandfather a priest in the Christian church. According to the "Declaration,"  Patrick was kidnapped at the age of 16 by Irish raiders and taken as a slave to Gaelic Ireland. He worked as a shepherd and found God. He explained in his book that God told him to flee to the coast, where he would find a ship to take him home. After making his way home, Patrick went on to become a priest. Patrick eventually returned to Ireland to convert the pagan Irish to Christianity.
He spent many years evangelizing and converted thousands of Irish people. It is said that St. Patrick would use a three-leaf clover shamrock to explain the Holy Trinity to the pagan Irish. Now that you have a better idea of who St. Patrick is, it's time to celebrate him- Milwaukee style.
Milwaukee has strong German roots, but when it comes to pubs, good times and great beer, Milwaukee is as Irish as they come.
If you are looking to toast slainte, here are a few locations you should consider checking out:
Trinity: Three Irish Pubs
125 E. Juneau Ave.
Trinity: Three Irish Pubs features three unique pubs: Duffy's, Foy's and Gallagher's. This is a great spot for a pint of Guinness and Irish foods including corned beef on rye, Irish stew, shepherd's pie and Reuben rolls.
The Irish Pub
124 N. Water St.
The Irish Pub is an authentic pub in the heart of the Third Ward. This St. Patrick's Day they will have live music, drink specials, homemade food and free giveaways. The events begin at noon until close.
If you are incredibly busy and don't have the time to get off campus, you can always grab a beer with friends at our favorite on-campus bars, Murphy's and Caffrey's.
Milwaukee also offers a few Celtic concerts on St. Patrick's Day. Gaelic Storm will be performing at 7 p.m. at The Riverside Theater and tickets for the event are $27.50. The Tossers, an Irish punk band from Chicago, will be performing at Turner Hall Ballroom a.t 7:30 p.m. and the tickets are $14.
If you would rather celebrate by cooking this St. Patrick's Day, there are many recipes to try: corned beef, Guinness chocolate cake, shepherd's pie and soda bread. The following soda bread recipe is from the New York Times back in 2007. It's different from the real deal in a way that is 'on the next level good'.
Skillet Irish Soda Bread Served With Cheddar and Apples
Yield: 1 10-inch loaf
Ingredients:
Butter for greasing pan plus ¼ cup unsalted butter, melted
3 cups all-purpose flour
2/3 cup sugar
1 tablespoon baking powder
1 ½ teaspoons salt
1 teaspoon baking soda
1 ¾ cups buttermilk
2 eggs, well beaten
1 ½ cups raisins or currants
1 tablespoon caraway seeds
Good aged cheddar cheese, for serving
Tart apples, cut into slices, for serving
Preheat oven to 350°F. Grease a 10-inch oven-proof skillet and line with parchment or waxed paper (Mine came out a bit taller, as my cast-iron is eight-inches and deep).
In a bowl, whisk together the flour, sugar, baking powder, salt and baking soda. In a separate bowl, combine the buttermilk, eggs and two tablespoons melted butter. Add wet ingredients to dry and stir until just combined. Do not over mix. Stir in the raisins or currants and caraway seeds.
Pour batter into skillet. Brush top with remaining butter. Bake until golden and firm to touch, about one hour. Cool 10 minutes before slicing and serving with cheddar and apples.
Whether you're pouring one out for St. Paddy, listening to Celtic music or eating traditional Irish food, be safe and be merry!
Leave a Comment