Bobblehead Hall of Fame makes its home in Milwaukee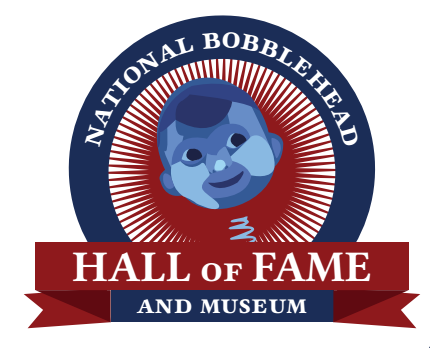 In 2016, The National Bobblehead Hall of Fame and Museum will open here in Milwaukee. The museum will feature the world's largest collection of bobbleheads as well as a variety of exhibits and displays. As the bobblehead doll is closely associated with American athletes and sports teams, the museum will host frequent sports-related events such as autograph signings of your favorite athletes, as well as mascot appearances, so you don't necessarily have to be passionate about bobbleheads in order to have your interest piqued. While an exact location in the city has yet to be officially selected, the museum coming to Milwaukee seems fitting considering the vast sports history of the city and the entire state of Wisconsin.
Everyone has a hobby, and although it may be surprising to some, bobblehead collecting has become an exceedingly popular fad for many since bobbleheads are created in commemoration of almost anyone and anything. While people may consider bobbleheads to be only a ballpark tradition, the popular collectible has truly proven to be a pastime shared by people of all backgrounds and interests. So long as the person has had some sort of impact on society, chances are there is a bobblehead that was crafted to resemble and honor them.
While the museum is still in its early stages of launch, its website offers updates on its progress, important decisions about its construction, online versions of the museum's future exhibits and even discussion boards designed for official members to interact and trade. Members will also have the privilege of voting to induct unique and exceptional bobbleheads into the Hall of Fame on an annual basis.
In commemoration of the National Bobblehead Hall of Fame and Museum's approaching establishment, it may interest you to know a bit more about the bobblehead itself.
History:
Despite becoming customary American collectibles, the bobblehead dolls that we know today are actually thought to have originated in Germany and were referred to as "nodders." The terms "nodders" or "bobbers" were likely coined due to the way the dolls' spring-connected heads would bend and sway atop their amusingly disproportionate bodies. These early versions of bobbleheads are believed to date back more than 150 years. It wasn't even until the 1920s that the bobblehead made its way to the United States. Moreover, the souvenir didn't prove to be even remotely trendy until as late as the '50s. Nevertheless, by the '60s, Major League Baseball was mass-producing bobblehead players for each of its teams. Early editions were made for such illustrious stars as Mickey Mantle, Willie Mays and Roberto Clemente. The prominence of the bobblehead doll during the '50s and '60s was likely due to the post-World War II period of leisure and flourishing economy. During this time, baseball was gaining considerable popularity and bobbleheads were right along with it.
Bobblehead Facts:
The Registrar of National Day Calendar has designated Jan. 7 as National Bobblehead Day. This holiday will likely elicit more public acknowledgment and celebration (especially among Milwaukee residents) once the museum opens.
The earliest known reference of the bobblehead is considered to be in the 1842 short story "The Overcoat" by Nikolai Gogol in a description of the main protagonist's head. It may seem like a negligible coincidence, but this short portrayal provided in Gogol's story is often thought to have prompted the creation of the physical doll itself.
The first bobblehead produced in promotion of an American sports team was of a New York Knick's player. The souvenir wasn't made to resemble any specific athlete, rather, it was just a generic player who fashioned the team's uniform and colors.
Bobbleheads are not limited to resembling only famous athletes and team mascots. In fact, you can find bobbleheads designed after many of the Supreme Court Justices.
There is a legitimate disease called Bobblehead Doll Syndrome. The illness likely got its name because affected patients tend to bob their heads involuntarily due to swelling of the brain, reminiscent of a bobblehead doll. Although grim, the namesake is indicative of the range of impact the figurines have on society.
Some bobblehead manufacturers offer personalized products. Customers can design and order their own creations online by uploading facial photos as a reference for artists to sculpt and selecting a body type and shape for the custom-made head to be positioned atop.
Leave a Comment