3-point barrage propels Golden Eagles Alumni into TBT Round of 32
Hang on for a minute...we're trying to find some more stories you might like.
Leading by just three at halftime against the 16th-seeded Midwest Dream Squad, the favored Golden Eagles Alumni found themselves in danger of being on the wrong end of a major upset.
"We were relaxed and relied on having more talent than they have, which we can't do," guard Dwight Buycks said. "We can't go out there thinking like that because that's how upsets happen."
That's when Marquette alumni turned to a staple of Golden Eagle teams for the last two decades – three-point shooting – to outlast the Dream Squad 103-89 in The Basketball Tournament's (TBT) Round of 64.
The turning point came in the first eight minutes of the second frame when five different Golden Eagles drained three-pointers. After the Dream Squad took a timeout while down six with just under 12 minutes to go, Buycks joined the 3-point party with triples on four consecutive possessions. He also had three 3-pointers in the first few minutes of the opening half, finishing the game with a team-high 21 points.
"Once one went in, I was kind of like, 'Oh yeah, keep shooting boy, keep shooting,' so that's what I did," Buycks said. "I'm really an attack-first guard, so it was just reading the defense. A couple of times they sagged and had miscommunications on a pick-and-roll."
Buycks added that it was not necessarily the game plan for him to take all those 3-pointers; it just worked out that way. "I had to take what was there," Buycks said.
The rest of the Golden Eagles Alumni weren't quite as hot as Buycks was, but they were plenty hot enough to get the job done. Seven different players contributed to a second-half tally of 15 made threes. Overall, the team shot 20-of-32 from long distance for the game, or just over 62 percent.
"That's the great thing about this team," Buycks said. "We have so much talent that we can take these breaks and let someone else go off."
A couple of players from the Buzz Williams era led the way in the paint. Power forward Davante Gardner finished with 18 points, 17 of which came in the first half (He was on the bench for most of the second half). The Alumni outscored the Midwest Dream Squad 26-12 in the paint during the opening half, and 14 of those points came from Gardner.
"We fed the ball to the paint a lot and let our big boy Davante Gardner go to work," Buycks said. "And he did a great job giving us a break where we can pressure the guards and maximize our defense and let him orchestrate the offense."
Gardner's buckets helped the Alumni come back from a first-half deficit. The Midwest Dream Squad exposed Marquette's lack of size, rebounding 38 percent of its missed shots and leading for most of the first 15 minutes. Dream Squad power forward Joel Box, an alum of Division II Quincy University, had 21 points and nine rebounds. To put that into perspective, Gardner, Trend Blackledge and Jamil Wilson, the Alumni's notable post players, combined to grab nine rebounds.
The Midwest Dream Squad was missing Duke University alum Sean Dockery, who could not make it to Peoria, Illinois for the first round. This is the second straight year that the Dream Squad could not make it past the first Saturday. Last year, they fell to the Armored Athlete, a team that gave the 2016 GEA team a tough contest in the Super 16.
The Golden Eagles Alumni will take on Majerus SLU Crew, a Saint Louis University alumni team, Sunday at 4:15 p.m. central time. A win there would give the Alumni its second consecutive Super 16 appearance.

"That time that we had with each other is good going forward," Buycks said. "Because when we get here, it's too late to try to make corrections. We have to be already ready."


About the Writer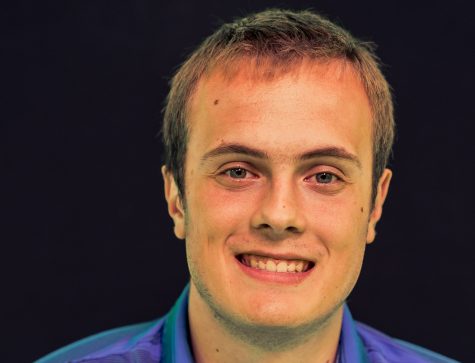 John Steppe, Executive Sports Editor
John Steppe is the executive sports editor for the Marquette Wire. He is a senior from New Berlin, Wisconsin, majoring in journalism and minoring in digital...