LEARY: Michael Sam faces the biggest challenge yet for gay athletes
Hang on for a minute...we're trying to find some more stories you might like.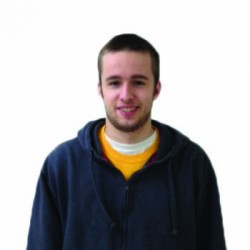 In the world of sports, nothing has a more masculine connotation than the gruesome, grueling grind of playing in the trenches of the National Football League. Conversely, homosexual males are universally stereotyped as feminine.
Missouri's standout defensive end Michael Sam, the 2013 SEC Co-Defensive Player of the Year, will challenge that stereotype when he becomes the first active, openly gay NFL player if he is drafted in May. His story, broken Sunday night in a collaborative effort by ESPN, the New York Times and SB Nation's Outsports.com, carries the greatest implications of any story of its kind to date.
First and foremost, the story affects all fans and anyone remotely associated with the NFL. Sam, unlike any currently closeted NFL players, is in the unique position of being a coveted prospect without any team allegiance. He'll enter the NFL Draft with the same affiliation as top prospects like Johnny Manziel, with only an agent and former coaches and teammates to represent what he can bring to a football team.
Sam coming out before the draft allows fans and executives across the league to ponder how they would feel about having a gay player on their team. At the very least, his decision is extremely thought-provoking.
However, Sam's undeniable talent and work ethic make the story even more compelling. During his four years in Columbia, Mo., he transformed from a two-star prospect to an All-American in the toughest conference in college football. Missouri went 12-2 in 2013 and won the Cotton Bowl while Sam led the team (and the conference) in sacks.
As the Seattle Seahawks showed in Super Bowl XLVIII, a team's ability to rush the passer can completely alter the course of a game. Teams struggled to get to Peyton Manning all season long, but when the Hawks D-linemen pressured No. 18 last Sunday, Manning caved and Seattle dominated from start to finish. A pass rusher with Sam's skill could help any NFL team win games and even titles.
Perhaps the most stunning part of Sam's story is the way his agents and publicist prevented the scoop from leaking before Sunday. According to the Outsports article on Sam's announcement, most people connected to Missouri football knew the truth about his sexuality. He told his teammates in August, and over the past few weeks, major media outlets began to get wind of the big news.
The respect Sam received from organizations like Sports Illustrated, Fox Sports and the NFL itself in letting him break the story the way he wanted provides a window into the respectful way his situation will be treated.
That said, Sam still faces an uphill battle. Just last week, Saints linebacker Jonathan Vilma expressed his reservations about potentially having a gay teammate, saying he wouldn't know how to react if that player looked at him in the shower. Before the Super Bowl, Broncos cornerback Dominique Rodgers-Cromartie said he felt some players would have a problem sharing a locker room with a gay athlete, although he wouldn't mind himself.
Personally, I hope that my hometown Seahawks end up drafting Sam. Seattle general manager John Schneider made his name turning mid-to-late round picks into cheap and productive assets (Richard Sherman, Kam Chancellor and Russell Wilson to name a few). Seattle also has an extremely progressive view when it comes to homosexuality, having just elected an openly gay mayor, and Sam could thrive in that welcoming environment.
In the end, Sam will face challenges wherever he lands in the draft or as an undrafted free agent. Hopefully, those challenges will primarily stem from making that team due to his talent, not overcoming an outdated, homophobic culture that poisons America's most popular sport.