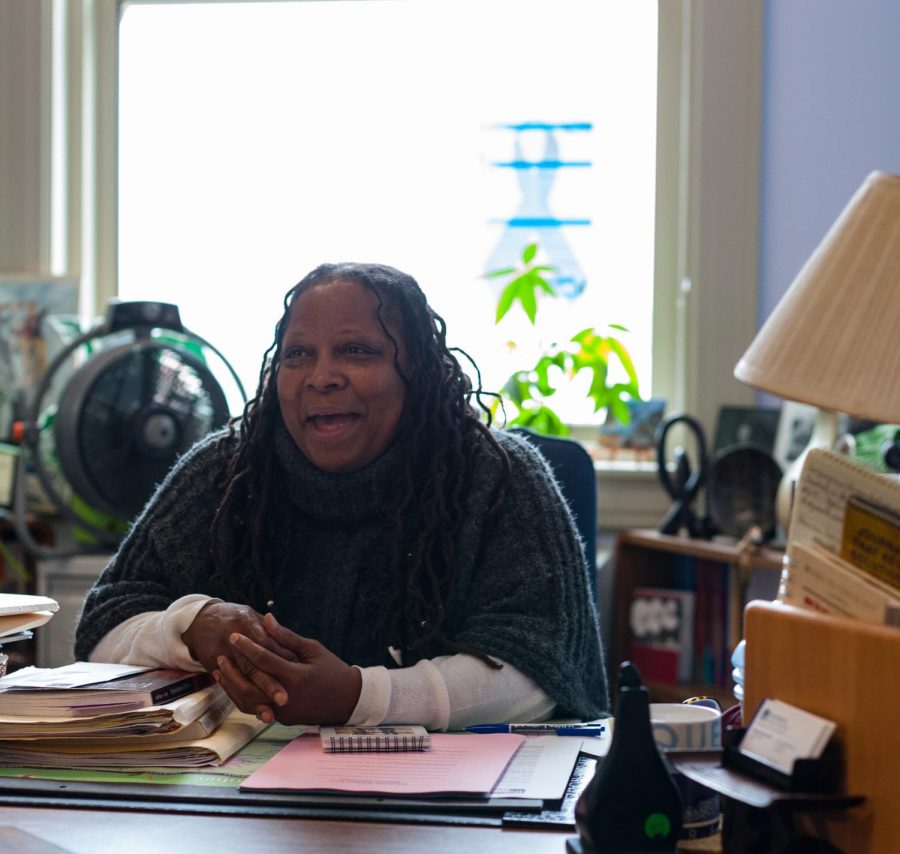 Photo by Jordan Johnson [email protected]
Celebrating a quarter century of camaraderie
A look inside the exclusive club for faculty who have served 2.5 decades or more
November 29, 2017
For many long-time Marquette faculty and staff, they have seen colleagues come and go, with few remaining from when they began. Some have left Marquette for other career opportunities, or have transferred to different university departments. Others have retired entirely, and new staff members have filled their place.
Founded in 1948 by Edward O'Donnell, university president at the time, the Quarter Century Club gives faculty and staff who have worked at Marquette for 25 or more years an opportunity to reconnect with long-time colleagues. The club also allows Marquette to honor faculty and staff for their dedication to the university.
"These members of the Marquette community should be recognized for the heart, soul, energy and love they all gave to the university over a lifetime," O'Donnell said when he founded the club.
This past April marked the 69th annual Quarter Century Club dinner. Employees are members of the club for life, so they are invited to dinners even after retiring or leaving the university. The club is just one of several university initiatives to recognize veteran employees.
Lynn Mellantine, assistant vice president for human resources and a member of the committee in charge of planning for the club, said the dinner is tied to their other length of service recognition programs for 10, 15 and 20 years.
Sheena Carey, internship coordinator in the College of Communication and three-year club member, said the dinners are always a very diverse group.
"You'll have folks who are faculty, you'll have folks who are administrators, you'll have folks who are working as office support, folks who are working in facilities, everybody," Carey said. "In that regard, it's a wonderfully democratic celebration."
Carey said while the dinner and program are always great, the best part of the event is the camaraderie shared between employees.
"It's really a great opportunity just to see folks that you may not have seen in a while because they may have retired, though some of us are still hanging in there," Carey said.
Carey is not alone in her love for reconnecting with colleagues. Mellantine said many club members love to talk and reunite with current and former employees.
"We have folks that are retired, but they're coming back and reconnecting with employees that still work here or other colleagues that they haven't seen in awhile," Mellantine said.
Pol Vandevelde, a professor in the philosophy department and two-year club member, said the club is a great way for the university to show appreciation for its long-time employees.
"It's a nice way for the university to show appreciation for the allegiance of faculty for 25 years," Vandevelde said. "They're showing that it matters to have employees who have been there for such a long time."
For many faculty and staff, the Quarter Century Club offers a well-needed break from their daily lives.
"As I get older and older, (the dinner) is one of my few outlets in terms of having fun," Carey said. "And I'm still home almost before dark."