2014-2015 Staff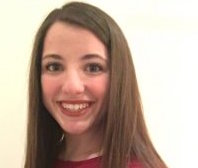 Rebecca is the managing editor of the Marquette Tribune as well as a senior majoring in journalism with a minor in political science. She has interned with the Milwaukee Journal Sentinel, the Milwaukee Business Journal, Milwaukee...
McKenna is a senior from Columbia, Maryland majoring in journalism and minoring in digital media. She is presently the Managing Editor of the Marquette Journal and Special Projects Editor.
Patrick is the executive director of the Marquette Wire. He is a junior from Omaha, Nebraska majoring in journalism.
Jack Goods is the sports editor of the Marquette Wire, covering the men's soccer, basketball and lacrosse teams. He is a senior from Buffalo, New York majoring in Journalism.