No. 14 Marquette puts together defensive stops to pull out sweep over Villanova
After graduate student guard Justin Moore appeared to have silenced the crowd inside Fiserv Forum to help give Villanova a 35-31 lead with five seconds left in the first half, sophomore guard Kam Jones came down the other end did what he does best.
Jones pulled up from just inside half court to hit a buzzer beating three to cut the Wildcat lead down to one.
"I've seen him make those in practice, it's funny how he hits those but he's just a great shooter," junior guard Tyler Kolek said "I don't know what he shot from the field but seeing how he was stuck in the mud, we tried to get him going and he did a great job for us."
The Golden Eagles (18-5, 10-2 Big East) carried that momentum into the second half to eventually pull away from the Wildcats, winning its fourth in a row and 9 of its 10 games to stay tied atop the Big East, 73-64.
"I told the guys after the game everybody take a deep breathe, it felt like for a good portion of the evening everybody was holding their breath and there was a little bit of tension in our huddles" head coach Shaka Smart said. "It's a testament to our guys (with) the progress they have made that even with a veteran team like that (if) were not up by 10 something is off."
Statistical Leaders
Junior guard Tyler Kolek led the Marquette offense with 20 points on 5-for-13 shooting, but shot 7-for-8 from the free throw line.
Despite shooting 2-for-9 from three point land, Jones still finished the night with 18 points and three rebounds. Junior forward Oso Ighodaro was the only other player on the Golden Eagles to hit double digits with 10 points.
Junior forward Eric Dixon and senior guard Caleb Daniels led the way for Villanova with 14 points each. The pair combined to shoot 11-of-16 from the field and 3-of-6 from behind the three point line.
Seven Stops to win the Game
Up by one with 4:32 left to play, the Marquette defense would ramp up its "violence," as it made seven stops in a row on the defensive end to take a 71-62 lead and seal the victory.
"We had to ramp up our level of violence, and we were talking about it all game long in our huddles," Smart said. "One of the things about being at this level of basketball is that it's easy to talk about what needs to occur, it's really hard to go do it at this level against a bunch of guys who played huge roles in taking that team to the Final Four."
Kolek said the team knew they would have to win the game on the defensive side of the ball.
"We were talking about it all night, we had to pick it up, we were going to win on the defensive end," Kolek said. "Every game when we start scoring, it (still) starts down on the defensive end."
Stat Sheet Stuffer
Kolek put in another all-around performance, while pouring in those 20 points, as he racked up six assists, five rebounds and three steals.
"Taking what the defense gives me and doing what my teammates need out of me," Kolek said. "This game they weren't causing much help, they were letting us play a little one-on-one a little bit, so I took what they gave me and I decided to score."
It is the fourth time in five games that Kolek has put up at least 19 points and fifth game in a row putting up six or more assists.
Focusing on What Matters Now
During the game, some of the players on the bench held a pitcher filled with sticky notes written by the players.
"We have a theme every game and the theme for this game was what was important now, and what was important now was this game," Kolek said. "Every guy wrote down on a sticky note what they were going to do to help the team positively and for me it was staying super positive and encouraging every guy even if the game isn't going our way."
Smart jokingly said the idea was a rare instance where he came up with it himself.
"Most of the stuff I do is stolen from other people, but that actually one I kinda came up with," Smart said. "I said guys we have to pour into each other and that's our biggest advantage, the way everyone one feels about each other in our room."
Up Next
It will be one of the biggest days on the Marquette calendar as the Golden Eagles will host the Butler Bulldogs for National Marquette Day. Tip-off is set for Saturday at 1 p.m. CST.
This article was written by Jackson Gross. He can be reached at [email protected] or on Twitter @JacksonGrossMU.
Leave a Comment
About the Writer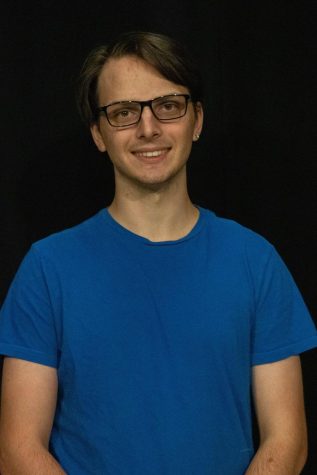 Jackson Gross, MUR Sports Audio Producer
Jackson is the MUR Sports Audio Producer at the Wire. He is a senior from Wheeling, IL studying journalism and minoring in digital media.

In his free...