Rashad's Records: King Von's posthumous album 'What It Means To Be King' gets proper treatment
When his debut album "Welcome to O'Block" dropped in November 2020, I knew the ceiling was high for King Von's future. Not only did he showcase his versatility and creative storytelling, but you can tell he was really living the life he spoke on so heavily in his music. Von was suiting up to be the next rap star out of Chicago, even dubbing himself as the new "King of Drill" at one point.
But everything changed when Von was killed in Atlanta a week after "Welcome to O'Block" dropped. It was a shock to the world considering his rising stardom at the time and the good quality of music on his debut project.
Nearly a year and a half later, his posthumous album arrives, showing what should have been with the then 26-year-old.
"What It Means To Be King" continues the storytelling that Von was so well known for during his lifetime. It starts off with "Where I'm From," where he tells the story of him learning about a close friend's death while Von was in jail.
"How the f*** you gon' die on us, n****? O just died, we need you. / Now I'm on the overtired on the deck with n***** I don't even know. / And n****, I over cried, I can't lie, I'm a gangster but that s*** hurt," the Chicago native rhymed.
His ability to paint a picture with his lyrics was and continues to be unmatched. You can feel what he was going through and you know he was living what he rapped, something that I feel makes him different from other rappers.
One thing that can ruin a posthumous release is the inclusion of features that just don't belong on the album. For example, Pop Smoke's second posthumous release, "Faith," was riddled with unnecessary features to the point where you can tell most of the songs were simply unfinished and needed additional verses.
But with WIMTBK, it had features with people who were friends with Von, rather than big name stars who never worked with him. G Herbo, 21 Savage, Fivio Foreign and his best friend Lil Durk all had features and were all associated with him during his career. The backend of the album sees smaller artists that Von was close with, like Dreezy and OMB Peezy. I liked this touch because it allowed Von's close friends to be a part of this project, making it more like a King Von album.
Nineteen songs were picked out of the 300 tracks Von allegedly had left for his team to decide what to include on WIMTBK. It can be extremely difficult to grab the best songs without the artist's presence, but his team definitely chose right. However, I feel like the order of the songs could have been done a little better. For example, Pop Smoke's first posthumous album, "Shoot For The Stars, Aim For The Moon" saw four straight love songs from tracks 13 to 16. This made the album very consistent with the track list and made it feel sectioned, rather than it being all over the place. For WIMTBK, I felt like the songs "Don't Play That," "My Fault" and "Hard To Trust" could definitely had been a great three track run, considering they show off the more romantic side of Von.
And the stretch from tracks three to seven where there were features definitely could have been switched up to where there was a solo Von song in there. Albums are supposed to paint a picture and the track order has to be well done in order to create that image.
The Chicago music scene is at an all time high with artists like Lil Durk, Polo G and G Herbo flourishing in their stardom. But King Von had every right to be up there with them. His musical contributions helped put Chicago drill music back on the map, and "What It Means To Be King" reminds us of what could have been one of the biggest stars out the windy city.
I rate King Von's "What It Means To Be King" a 7 out of 10. My favorite songs were "My Fault," "Get It Done" and "Rich Gangsta."
This story was written by Rashad Alexander. He can be reached at [email protected]
Leave a Comment
About the Contributor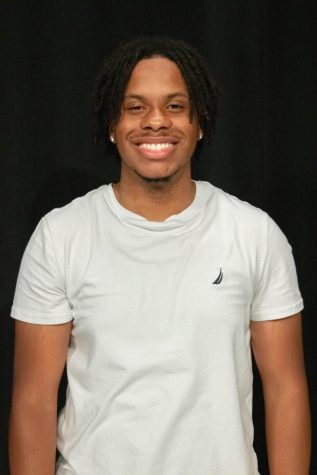 Rashad Alexander, Music Director
Rashad is the music director for MUR at the Wire. He is a senior from Chicago, IL studying journalism and minoring in writing intensive English.

In...