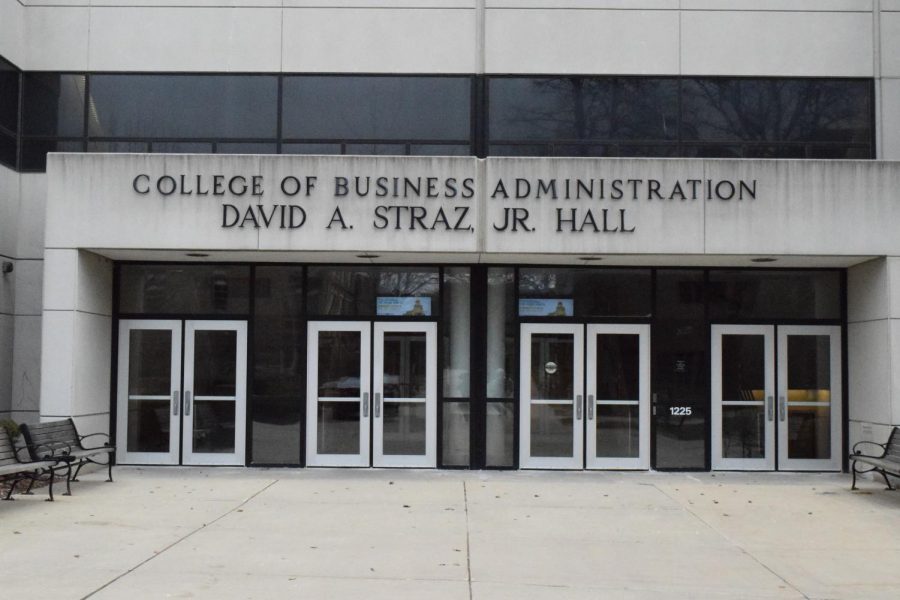 Claire Gallagher
Despite the financial difficulties universities are facing, they must prioritize their students.
Marquette University released a statement Nov. 1 that a 2% increase to undergraduate tuition will go into effect for the 2022-2023 academic year. This new tuition increase, approved by the Board of Trustees, will raise the total undergraduate tuition cost to $45,860 — this academic year the tuition is $44,970. The tuition and fees for the university have increased about 33% over the last 10 years. 
Annual tuition increase is a trend we've seen at Marquette and various other universities in the country; especially amidst the COVID-19 pandemic. Colleges have seen the largest downward trend in enrollment in about 50 years. Additionally, many people lost jobs and were put under financial strain as a result of the pandemic. According to the College Board, tuition across universities has historically risen about 3% each year. Steady increases in tuition costs for students already enrolled in the university are inequitable, and Marquette should consider implementing a tuition freeze once again, as they did last year. Implementing a permanent freeze would help relieve some of the financial stress that comes with paying for college. 
We have all been forced to adjust to life in a pandemic and the struggles that come with it; however, in the face of these struggles, Marquette should offer its students more financial relief, following other universities' actions. In 2020, the College of William & Mary, located in Williamsburg, Virginia, decided to roll back a previously approved 3% tuition increase and keep all tuition for students unchanged for the 2021-2022 academic year. This decision was received well by many; In 2020, executive committee chair member John E. Littel said "I am grateful for the work of the president and the leadership team to consider the impact of this pandemic on our community and how we can navigate these challenges together." 
Another university that made the decision to implement a tuition freeze program is Drake University — a private institution in Des Moines, Iowa. It is made clear to prospective students that Drake's tuition is locked and will not change during their four years at the institution. The current tuition at Drake is $47,564.
One big question for Marquette regarding the tuition increase pertains to where the money is going. Right now, the university said it allocates $170 million in financial aid to Marquette students each year. This sounds positive on paper as financial aid is crucial for many students; however, Marquette should consider cutting back on or freezing tuition overall. Although it is promising to hear that Marquette hopes to make improvements to the university's access to technology and campus safety resources, there are many student needs still not being addressed despite the perpetual increase in tuition. 
Improvements to some on-campus buildings would be a good start. Buildings like Helfaer Theatre, David Straz Jr. Hall and Cudahy Hall have very limited accessibility to people with physical disabilities. It should be a top priority for Marquette to make changes to these buildings to promote inclusivity and offer accessibility to anyone. 
Another way student needs could be prioritized would be to improve the frequency and quality of on-campus events. The university has sufficiently hosted events for students, but with the resources available there should be more done to engage and include the student body. For example, resident assistants at various halls should be allocated more than the current $50 per semester to host events and gatherings for their residents.  
Marquette ranks 83rd in the 2022 U.S. News edition of Best Colleges. Marquette students deserve to benefit more from the school when they are spending more money on tuition to attend here. Although the tuition has increased, layoffs and an increase in classroom sizes continue. Part of Marquette's appeal is the small class sizes that allow for more hands-on class experience and feedback from professors; but if we keep seeing a higher ratio of students to professors in class, that positive element may go away. There is no question that the university offers students a quality education and a positive college experience that will last beyond the years spent here. But Marquette must consider implementing a tuition freeze in order to make itself more accessible for prospective students and must also use the money it does receive to make changes that benefit all students. 
This story was written by Grace Cady. She can be reached at grace.cady@marquette.edu