NIEZGODA: Marquette must revitalize college experience
The beginning of the COVID-19 pandemic led students across all generations into a new age of learning, dominated by screens and social distancing. The early days of the pandemic began with strictly online learning in the spring of 2020 while everyone stayed home to stop the spread. Marquette University welcomed students back for the 2020-21 school year with hybrid learning, mixing Microsoft Teams and Zoom with limited in-person classes. Both of these adaptations to the learning environment failed dramatically in ensuring students' academic and social well-being. This current school year looked promising for Marquette, but Marquette has not done enough to bring students into the new normal. 
College is often described as the best years in a young person's life; however, the past two years of the pandemic have contradicted that statement. Universities' responses to COVID-19 have been shameful, as they ignored the mental well-being of students to appear "COVID-19" precautious. Marquette implemented several practices last year that disconnected students from the college experience and provided them with little resources to protect their well-being. 
Due to the rising COVID-19 infections and lack of vaccinations, students taking hybrid and virtual classes were less engaged in a traditional classroom setting as they sat alone in their dorm room, attempting to learn. Marquette held in-person classes for the 2020-21 academic year, but these were not much better than online classes in terms of connection. Students were often spread six feet apart, unable to engage in close group activities and masked up, creating a visual barrier for communication.
This lack of social aspect in the classroom carried outside of students' academic lives. Residence halls on campus limited interactions further by isolating students inside their dorm rooms, only allowing two guests from the same building inside their room and forbidding outside visitation. This practice meant that the ability to cultivate relationships was challenging and limited. Classic activities on campus, such as Homecoming and the Freshman Square Dance, were not held. The activities that were held were online or had capacity limits, disengaging students further from the college experience. 
Crucial resources to student life like the Marquette Medical Clinic and the Marquette Counseling Center often met over video-conferencing platforms, putting a disconnect between students and their medical providers. Additionally, professors often conducted office hours primarily online. Although this was done to stop the spread of COVID-19, the virtually dominant means of interacting contributed to the disconnect students now felt in their social and academic lives. 
On top of all of this, Marquette charged the same amount of tuition as previous academic years without providing a sufficient experience for students. Marquette is an expensive school to attend in which students pay for memories, experience and an education. All of this fell short in the 2020-21 school year. 
Marquette brought back students in August for the 2021 fall semester with a 91% vaccination rate across campus, mandated testing for those who are not vaccinated, and low COVID-19 infection rates compared to last year. Over the past three months, this school year has looked vastly different from last. Masks are still required, but social distancing is non-existent, visitation is back in the dorms and 92% of classes are in person this semester. Yet, college still doesn't feel like the new normal.
Only one university class knows what a full college year without COVID-19 looks like: the seniors. The pandemic has lasted so long that the present-day juniors were first-year students when the country entered the first COVID-19 quarantine. Students don't know what college looks like without COVID-19. The behavior that students learned, such as limited engagement in class and academic burn-out, persists still during in-person class. Engagement is low and Marquette has a responsibility to their students to revive the traditional college experience.
The future is uncertain for college students. The pandemic has directly impacted internships, study-abroad programs and the emerging workforce. College students are still struggling with how to navigate the transition from college to the corporate world and apply their learned skill-sets successfully in the days following the pandemic. This idea is all dictated by the uncertainty of how COVID-19 will affect us through the end of 2021 into the years to come. 
Marquette has done little to uphold their Ignatian promise of "cura personalis"and protect their students' academic and social well-being for their present and future, despite looking out for their physical health in the COVID-19 pandemic. Marquette must fix the college experience for students and work on engaging students academically and socially. Marquette should call upon the professors to focus more on group work to form connections interpersonally and engage students in the classroom environment. Socially, Marquette must be more zealous in advertising and reaching out to students directly to get them to attend events like those part of Late Night Marquette, or those for student organizations. This could be done through a texting service to directly invite students to events and gage their interests to help connect them with organizations. 
The college experience will be very impactful for many of us, and the skills we learn now will carry over into our personal and professional lives. Marquette needs to provide sufficient resources to get us acclimated to life after COVID-19 and make sure we can still be the difference.  
This story was written by Laura Niezgoda. She can be reached at [email protected]
Leave a Comment
About the Contributor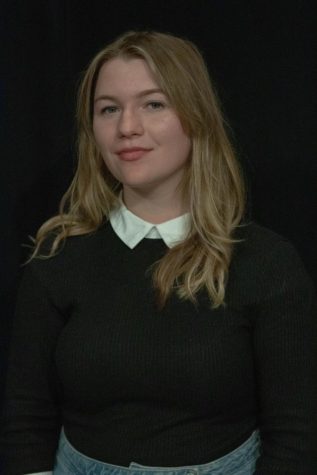 Laura Niezgoda, Assistant Opinions Editor
Laura is the Assistant Opinions Editor at the Wire. She is a junior from Greendale, WI studying communications and criminology & law studies and minoring...