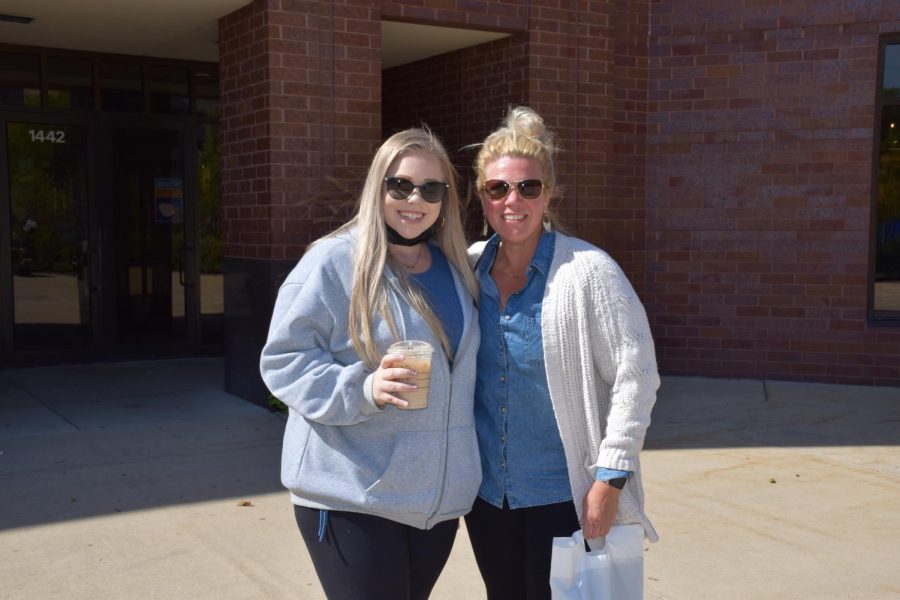 Family weekend, which is an annual weekend each fall for parents and families to connect with  Marquette and Milwaukee, will take place Oct. 8-10. 
The weekend includes activities ranging from city tours to apple picking, and although some events require advanced registration, many are free or have tickets that can be purchased at the door. 
One event making an appearance at Family Weekend is apartment tours, as the university's apartment selection process begins in mid-October with deposit collection. 
"We know families often like to review university apartment options while they're on campus and have offered these tours during Family Weekend for several years," Rachel Tepps, assistant director of university apartments and off campus student services, said. 
Apartment tours will feature units from Campus Town East and West, the Marq and  Mccabe if available.
Due to COVID-19, Tepps said her department is opting for the tours to be conducted using vacant university-operated apartments, not student- volunteered apartments like latter years. However, due to these safety precautions tours of apartment types will be limited. 
In having these tours over family weekend, Tepps hopes families' concerns surrounding housing will be relieved. 
"Many families have questions about apartment types, amenities, advantages to living in university apartments vs. off-campus, etc. The hope would be to answer those questions and highlight the variety of options that are available," Tepps said. 
In regard to family weekend events, assistant dean for New Student and Family Programs, Kelly Neumann, said a majority of the programs offered will be similar to 2019. However, there will be a reception, following a Mass, in Spanish on Sunday in the Chapel of the Holy Family, which differs from prior years. 
Since last year's family weekend didn't occur due to COVID-19, Neumann said she is looking forward to seeing all the families back on campus. 
"Family weekend is an opportunity for students to welcome their families to campus and their Marquette home. Students can introduce them to friends, Marquette and the Milwaukee community," Neumann said. 
Neuman also said the event usually sells out since there are a large number of first and second year students who host their families on campus. However, upper students also host their families, as many make it into their "annual family tradition."
Natalie Mozden, a first-year student in the College of Arts & Sciences and native to Chicago, said she is looking forward to introducing her parents to her friends over Family Weekend and exploring more of the campus and Milwaukee area. 
Getting a taste of Milwaukee while also touring her favorite spot in the city will be a highlight for Mozden.  
"I also plan on attending the Milwaukee Food and City Tours that are part of Marquette's family weekend events. The event consists of a 90-minute tour around the Third Ward which is one of my favorite places here in Milwaukee," Mozden said. 
Along with the"Around the Ward in 90 minutes" tour, Family Weekend will also be hosting food tours which will include a Pizza Bus Tour, Burger and Custard Tour and Brady Street Lunch Tour. There will also be activities around campus, like Open Galleries in the Haggerty Muesum of Art and Family Fun Bingo.
Since it's Mozden's first time being away from home for a long period of time, she is also looking forward to catching up with her parents.
"It's definitely a change going from seeing them every day to once every few months. I am really looking forward to them getting more familiar with the university itself and how great of a school Marquette really is," Mozden said. 
For more information on Family Weekend visitation policies, parking and event details, visit Marquette's website or contact the Office of Student Development. 
This story was written by Claire Driscol. She can be reached at claire.driscol@marquette.edu