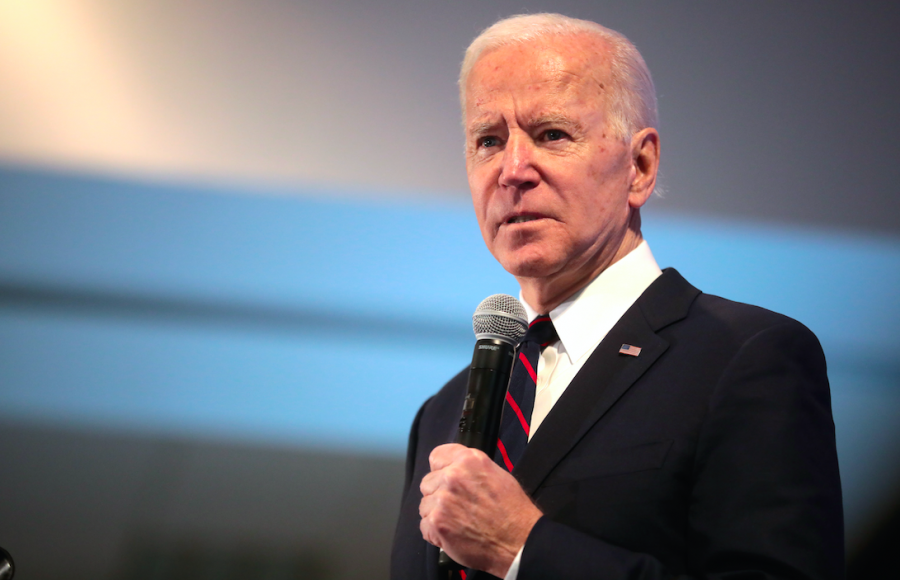 The surge of migrants at the U.S.-Mexico border, specifically minors who are unaccompanied by adults, must force us to re-examine how we view the issue of immigration in the United States. 
The U.S. has been experiencing a record-high surge of migrants arriving at the U.S.-Mexico  border since March, with thousands of children being held in government–run detention facilities. These facilities were rightfully deemed inhumane by the media during former President Donald Trump's presidency, as they often lacked adequate services to care for children. Many photos even show cramped conditions with aluminum blankets and reports have shown that children lack access to proper hygienic products and food.
While President Joe Biden vowed to fix the poor conditions at these detention facilities, it is evident that the problem remains. While some have defended Biden's immigration actions, or rather lack thereof, and maintain that his administration is handling the situation more ethically, inquiries about the situation by journalists and photos released by the U.S. Customs and Border Protection show this is not the case, as there still are cramped conditions. Biden is preventing photojournalists from capturing the conditions of the border which shows a clear lack of transparency. 
It is not to say that Biden is solely responsible for immigration issues or that these problems are something that only occurred under his administration. He has not held executive office long enough, and the issue of immigration in the U.S. is far too deep rooted, for this to be the case.
However, his attitude shows that Democrats and Republicans alike have contributed to mismanagement of migrants and led to their suffering.
Both parties are still caught up with the idea that border is something to be guarded with military force and that it is acceptable to be apathetic toward non-American lives. 
Anti-immigration and nativist sentiments are still strong in the U.S. and the idea that "American-ness" is something to be protected and to gatekeep can be found in contemporary political discourse, especially by conservatives. While Democrats may appear have to a warmer attitude toward immigration, many times they, too, fail to fully recognize the humanity of migrants, and often contribute to capitalist systems that maintain their low socioeconomic standing, through supporting free-market politics.
At its core, immigration at the U.S.-Mexico border is a humanitarian issue. There are a myriad of conditions that cause people from Central American countries to attempt to migrate to the United States, so we must evaluate these issues accordingly. 
Some factors include climate change, which causes hurricanes that lead to flooding and winds that displace people from their homes.
Other reasons are due to cartel violence, drug wars and political corruptness and instability that results in poverty.
The United States has played a substantial role in all these issues. The U.S. causes some of the highest carbon emissions in the world, second to only China, contributing to climate change overall. Political corruptness and drug problems in Central America are the result of U.S. intervention in policies by using foreign aid to push their own anti-drug agenda in Central American countries like Mexico, Honduras and El Salvador since the 1970s. The U.S. also contributes to the subjugation of Central Americans by taking advantage of cheap labor at Maquiladoras, or sweatshops, located at the U.S.-Mexico border.
Immigration has always been a hot-button issue in the United States. Most often this is the result of viewing immigrants as lesser–than, especially those from Central America.
Americans are inundated with the false notion that immigrants' presence in the U.S. threatens American jobs and ways of life. We must recognize that the human desire to survive and flourish is not just something unique to American citizens and that being an American citizen does not make someone superior. Most importantly, people must recognize the ways in which the nation has used its force to disrupt and destroy other nations. 
Perhaps the most important way to deal with border crises is not view it as a "border crises" at all, but rather a wider problem of global human displacement that deserves attention in its own right. 
This story was written by Lucia Ruffolo. She can be reached at lucia.ruffolo@marquette.edu