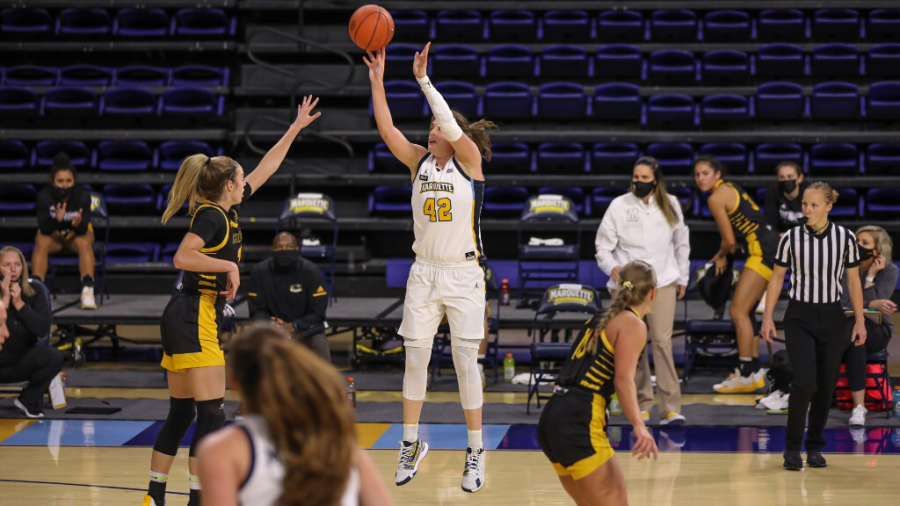 Marquette women's basketball redshirt senior forward Lauren Van Kleunen announced Wednesday night that she will be returning for a sixth year. She made the announcement on her Twitter account.
The NCAA announced before the start of the 2020-21 season that winter-sport athletes who competed this season would receive an extra year of eligibility.
— Lauren Van Kleunen (@LaurenVK_42) April 1, 2021
In 26 games this season, Van Kleunen averaged 13.2 points, 5.8 rebounds, 1.8 assists and 1.0 steals.
The Mason, Ohio, native earned All-BIG EAST Second Team and All- BIG EAST Tournament Team honors for this season as well.
Van Kleunen became the 31st player in program history to reach the 1,000 point milestone March 7 in the Golden Eagles' 64-59 win against Creighton in the BIG EAST Tournament semifinals.
This story is developing. 
This article was written by john.leuzzi@marquette.edu or on Twitter @JohnLeuzziMU.