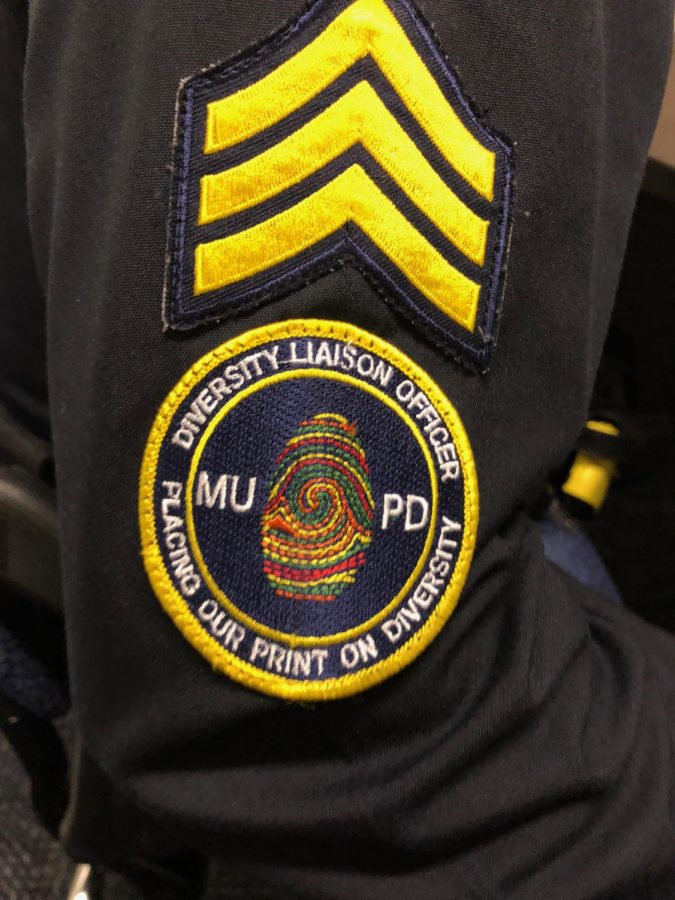 The initiatives taken by the Marquette University Police Department, or lack thereof, to combat racism and treat students of color equitably, are integral to understanding the relationship between Marquette and the concept of diversity, and have come into increased focus following the Black Lives Matter protests and related movements this past summer.
Police Chief Edith Hudson, who started at MUPD in December 2018, states that MUPD has a long history of diversity and inclusion training, which had been going on prior to her arrival and continues to occur. She notes that it is scenario-based training that is interwoven into other training measures, such as tactics for arrest, firearms and other tactical training. Hudson also said it is "not something that is just mandated by MUPD, it is something that the state of Wisconsin has interwoven into their training."
When discussing the protests that occurred this summer, including some on or near Marquette's campus, Hudson noted that MUPD "had the occasion to speak with others on campus about some of the concerns that they have with law enforcement in general." 
She also cited the "8 Can't Wait" platform from Campaign Zero, asserting that MUPD complied with all eight of the items. These items include immediate changes that can be brought to police forces, such as requiring de-escalation and banning chokeholds and strangleholds, that Campaign Zero is working to get implemented in police forces around the country, as well as through legislation. 
Stephanie Rivera Berruz, an associate professor of philosophy at Marquette, said she felt there was not much outward response on behalf of the MUPD, likely following the precedent of the university. While university leaders have made some statements in solidarity with Black Lives Matter, Rivera Berruz saw a lack of concrete action.

"It seems like a lot of the enforcement of the protest policies is really coming top down from the administration, telling the police department how they want to handle things." Rivera Berruz said. 
She also noted the various questions these events raised about MUPD.
"It was questions about, well, why do we have a police department? Why is it funded this way? Why do they have the rights that they do on our campus? And what is the justification for the presence of such a police force on a university campus?" Rivera Berruz said. She also noted that the structuring of MUPD coincides with the restructuring of the administration under President Lovell, particularly in terms of brining in a full force where there didn't used to be one.
Rivera Berruz also linked this to current issues, citing the fact that MUPD is currently hiring for two positions despite the budget cuts that are being proposed.
"It is certainly symptomatic of a broader climate that is demonstrating to its faculty, to its staff, to its students that the acquisition of personnel in a police department is more important than say, a cluster hire in Arts & Sciences," Rivera Berruz said. 
One of the main outreach initiatives cited by Marquette police officials, including Hudson, is the Diversity Liaison Officer program.
The program was created in response to an incident during the summer of 2017, where a Marquette student of color believed he was being unfairly profiled by an MUPD officer. Conversations with this student about MUPD working to build better relationships, communication and mutual trust with marginalized students led to the idea for the program. 
The original rationale for this program, provided by Jacki Black, notes that it will be focused on creating connections with diverse members of the campus community, aiming to "ameliorate communication and cultural gaps, look for peaceful solutions, increase familiarity and trust, address stakeholder concerns, and foster unity between staff, students, and MUPD officers."
Black, associate director for Hispanic Initiatives at Marquette, was involved in helping to get the Diversity Liaison Officer program off of the ground.
"Because of my role as a support person for the student during the investigation and subsequent conversations, MUPD asked that I assist with their efforts in the creation of the program, including helping to outline the rationale and role description as well as participating in interviews for the first cohort of Diversity Liaison Officers," Black said.
When asked about the DLO program, Rivera Berruz noted that she was not aware such a program existed, noting that it was difficult to find information about the program on the website. 
"I certainly have never heard of it." Rivera Berruz said, "and I find it really concerning, to be honest with you, that Chief Hudson would tell you that it exists and that it has no reference that students could access, as a resource."
She said that faculty experience a different relationship with MUPD than the students, as they are "not the point of contact" in the same way students are. Since the police force at Marquette is largely deployed in orientation toward the students, Rivera Berruz notes, faculty members have a more distanced relationship with MUPD than students might. 
Hudson did note that she wanted to work on expanding the program's outreach next semester, stating that it has been more difficult to connect with student groups throughout the COVID-19 pandemic.
"There are some student groups and other administrative professionals around campus that are aware of the program and reach out to officers that are part of it," Hudson said. "But I don't think that it is as widely understood and widely known as perhaps it should be." 
Rivera Berruz also noted the relationship between MUPD and communities of color does not end with students on campus, as it also impacts the minority communities in the surrounding Near West Side. The choices made by Marquette University and, subsequently, by MUPD, have impacts on the neighborhood, who does not always get a voice in these matters. The question of who we are constructing safety for is one Rivera Berruz points to, especially during the COVID-19 pandemic.
"(MUPD) has been and continues to be a mechanism by which Marquette can control and can police its university borders," Rivera Berruz said. "So as to create a narrative of safety, that will make particular students interested that are attracted to the institution, right? And those students are not students of color."
This story was written by Grace Dawson. She can be reached at grace.dawson@marquette.edu