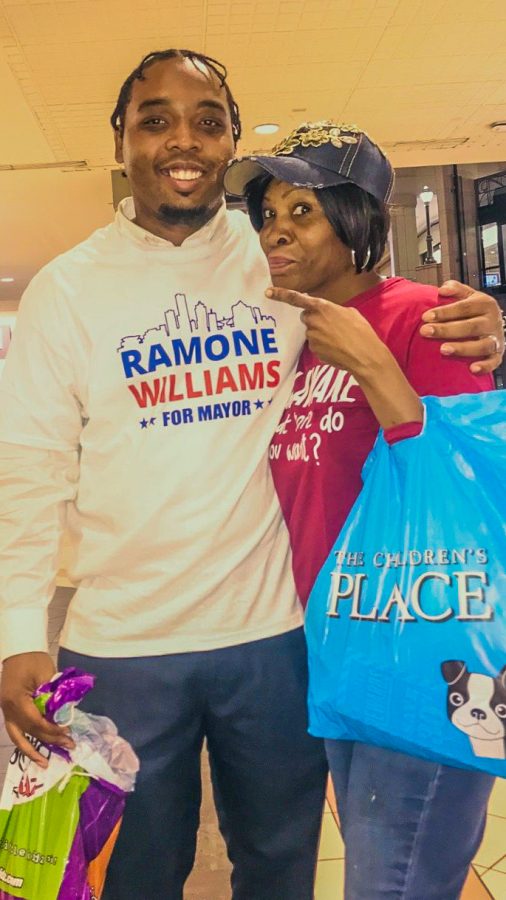 Ramone Williams is one of several candidates running for mayor of Milwaukee in 2020. Williams said he is running as a Republican, and while he does not hold any current offices, he does have a background in economics and entrepreneurship.   
Williams said as a Milwaukee native he believes Milwaukee can be a top destination for opportunities with the proper leadership. He said he wants Milwaukee residents to know that he loves the city through his campaign. 
Williams said he decided to run for mayor because of his immense love for his hometown, which he has seen change while growing up and living here. Williams said living in Milwaukee can be hard for people of color, which he said is another reason he is running.
Williams said he plans to realize the change that he wants to see in Milwaukee by bringing more jobs and lowering crime.
He added he is in conversations with companies in different states to come to Milwaukee as a partnership if he were to be elected.
"Never has there been equality for me and others that look like me. Justice and opportunities have been scarce, but I believe I can bridge the gap and bring unity to a segregated city," Williams said.
The candidate is very active on social media and uses Facebook to keep his voter base informed on his positions. He has coined the hashtag #underdog4mayor as an online motto for his campaign, and he said he plans to accrue votes by being active in the community and using social media to his advantage. 
"I represent strong, fearless, ambitious black people with integrity and a relentless belief in self," Williams said.
Williams also said he wants to emphasize the importance of equality and diversity in his campaign.
One of his main goals is to create a diverse community and be transparent with voters during the process of making a better Milwaukee, Williams said.
Shanquil Bey, treasurer for Williams' campaign, believes Williams encompasses the ambition and qualities needed as a prospective mayor.
Bey said Williams' campaign is focused on exacting real change that the people in the city of Milwaukee will see.
She said Williams will bring change Milwaukee has not seen under current mayor Tom Barrett. Bey said that Williams believes focusing on better education and poverty initiatives are imperative.
She said Williams wants to build an environment where the revenue that Milwaukee makes is used to benefit the people that reside in the city. Bey said this is unlike past years where the residents have very little access to capital or opportunity.
Bey added that Williams represents young leadership.
"(He) is committed to positive change for the entire city. He is hardworking and dedicated to his mission to be a mayor with solutions and proactive measures."
Bey also said students should vote for Williams because he is relatable and will listen to them in order to create a better student experience here in Milwaukee. She said if students are looking for a highly motivated candidate who is running for positive change then they should vote for Williams.
Renina Walton, Williams' campaign and media organizer, said she wants people to know that Williams' campaign is working diligently for him to become the next mayor of Milwaukee and she believes he is the change Milwaukee needs.
"Williams represents culture, diversity and change I would vote for him due to his stellar leadership and his motivation to bring something new to the table to change Milwaukee as a whole," Walton said.
Walton said Williams can relate to the working class through virtue of being in the middle class, providing him great insight, which he plans to use in conjunction with his leadership and ideas to give Milwaukee the change it needs to become a better place to live.
This article is part of a Marquette Wire series featuring the candidates for Milwaukee's 2020 mayoral election.