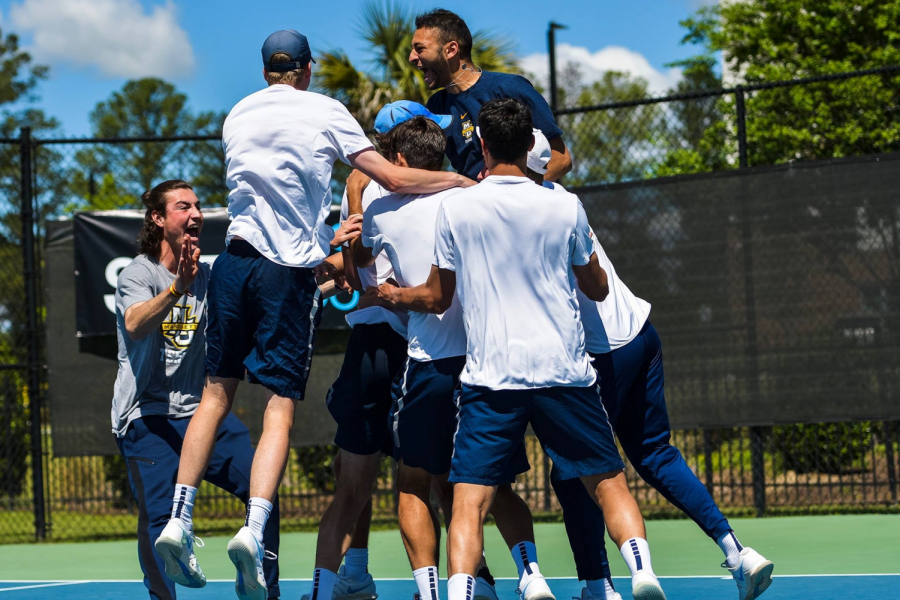 Marquette men's and women's tennis teams missed out on BIG EAST titles this weekend in Cayce, South Carolina in the 2019 BIG EAST Tournament. The women's team lost in the quarterfinals to Villanova, and the men's team lost in the finals to St. John's.
The women's team lost 4-3 in the quarterfinal. The Golden Eagles fell behind early on, giving Villanova a 3-0 lead, but they quickly jumped back into action when junior Lesley Foe claimed her set with a 6-4, 6-1 win at the No. 6 position.
Junior Fleur Eggink fought her way through multiple rain delays to win her match, and junior Milicia Novakovic won her match at the No. 3 position, tying it at 3-3.
However, Villanova's Carina Burdick took two out of three sets against MU freshman Elisabeth Desmarais to defeat the Golden Eagles and move on to semifinals.
DePaul University won the BIG EAST title after defeating Xavier University.
The men had more success, defeating the Georgetown Hoyas in the quarterfinals 5-1 and the Butler Bulldogs 4-3 in the semifinals. In the finals, Marquette took two out of three doubles matches and picked up singles wins from senior Greg Anderson and junior Brandon Shanklin. St. John's tied the singles matches at 3-3.
St. John's Dusan Vukicevic then defeated junior Brett Meyers despite Meyers' 7-5 first-set victory to secure the BIG EAST title.