Allazia Blockton signs training camp contract with Chicago Sky
Marquette's all-time leading scorer Allazia Blockton signed a contract for training camp with the Chicago Sky of the WNBA Tuesday.
"Basically you try out for the team," Blockton said. "The training camp is like three weeks and then, if they keep you, you're on the team."
Though Blockton officially signed her contract Tuesday, she is leaving the country Sunday for some international playing experience. From May to August, Blockton will play for Blumenau, one of Brazil's professional teams.
Blockton missed out on being one of 36 players selected in the 2019 WNBA Draft, but she said she is excited for the opportunity to play 90 miles south at the highest level.
"It's local. It's close," Blockton said. "It's just a great opportunity to even get something like that."
As a Golden Eagle, Blockton picked up several BIG EAST accolades including 2018 Player of the Year, two-time Scholar Athlete of the Year, Freshman of the Year, four-time All-Academic honoree and two unanimous First Team selections.
She also became the first player in program history to collect three consecutive WBCA All-American Honorable Mention honors. Blockton is one of four All-Americans in Marquette women's basketball history.
Blockton became the only 2,000-point scorer in Marquette basketball history Dec. 9 and leaves the Golden Eagles as the team's all-time leading scorer with 2,204 points.
Although she suffered an ankle injury Dec. 29, Blockton received the conference Sixth Woman of the Year award and was a finalist for the Senior CLASS Award. She made the watchlist for both the Wade Trophy and Meyers Drysdale awards.
Leave a Comment
About the Contributor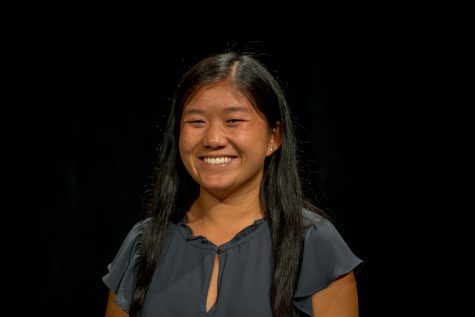 Zoe Comerford, Executive Sports Editor
Zoe Comerford is the Executive Sports Editor for the Marquette Wire. She is a senior from Naperville, Illinois, majoring in Journalism and Digital Media...